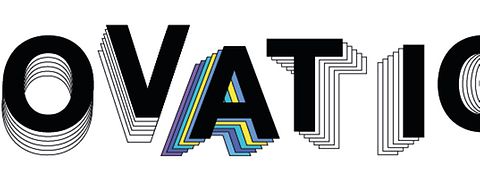 Innovations from the business areas
PULP & PAPER
Pulp producers are seeking to increase process efficiency and make their mills more sustainable.
A-Recovery+ is a process that makes use of side streams in pulp production, for example to recover raw methanol from some of the black liquor. The raw methanol is then converted into biomethanol in an additional step. This product can be re-used in the mill or put to commercial use, for example as biofuel in the transport sector. In addition, sulfuric acid is recovered from odorous gases and can be used again in pulp production. With its solutions, ANDRITZ is providing support for the pulp producers' vision of not producing any emissions and waste at all.

With the A-Recovery+ concept, ANDRITZ is supporting the circular economy in pulp mills.
SCHULER
A camera-assisted monitoring system prevents damage to dies and unscheduled stoppages for press operators.
Schuler's Visual Die Protection system detects hazards, such as foreign objects, and stops the press before any damage occurs. For example, the cameras detect spanners, centering pins that have broken off, misaligned components or stamping scrap. During the production process, algorithms compare the current images in real time with images of the original die status and enable a stop before a collision occurs. Hence, the Visual Die Protection system eliminates the need for expensive die repairs – involving machine downtime and production outages – and ensures that press operators are able to continue supplying their customers. The system's possible uses are not limited to presses, and it can be applied wherever there is a need to detect deviations from a desired status.

Schuler uses a camera-assisted monitoring system to prevent plant shutdowns and production outages.
METALS
The automotive industry's target is to continue reducing vehicle weight and, at the same time, progressively improve crash performance to ensure maximum passenger safety.
With the innovative SOUTRAC II laser welding system, the light materials commonly used in production of car bodies can be welded together, hence reducing vehicle weight and contributing towards achieving the CO2 targets. The world's most modern laser welding system for tailored blanks was developed for complex curved seams in car body parts and includes a unique, 15-axis welding head as its core component.

The innovative laser welding system from ANDRITZ reduces vehicle weight and enhances passenger safety.
HYDRO
World's most modern test rig for verifying guaranteed efficiencies.
As from 2022, an innovative test rig at the turbine test center in Linz, Austria, will raise the technology for testing hydroelectric turbine models to a new level worldwide and double the test head currently available at ANDRITZ to 250 meters. The new heavy-duty test rig offers a means of conducting extensive analyses of a turbine scale model in reality and of reliably verifying that the market and customer requirements are met for every type of turbine. One big advantage of these project-specific model tests is that a real model of the specific customer plant can be built in an early phase of the project to verify the guaranteed efficiencies in addition to the proof provided by the CFD calculation.

ANDRITZ tests hydroelectric turbine models true to scale on its heavyduty test rig in Linz, Austria.
SEPARATION
The chemical industry needs corrosion-resistant vacuum drum filters in order to guarantee higher machine availability and lower maintenance costs.
The CORES™ vacuum drum filter solves the corrosion problem in the chemical industry with an innovative combination of materials in a patented "sandwich" construction that is resistant even to highly corrosive substances like hydrochloric acid and thus guarantees longer machine availability. All parts coming into contact with the product are lined with a thermoplastic, synthetic material like polypropylene or PVC. With this design, there is not a single screw or bolt in the process chamber, cracks in the lining are prevented, production outages are avoided, and the need for spare parts is greatly reduced.
With its vacuum drum filter, ANDRITZ has solved the problem of corrosion in the chemical industry.