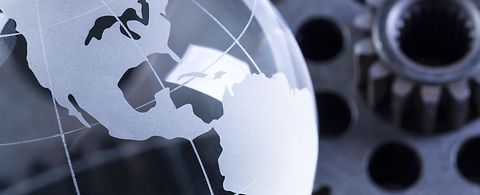 Where to find us
Global supplier with local presence
ANDRITZ Feed and Biofuel is truly a global supplier – with a local presence. We are headquartered in Esbjerg, Denmark, and serve the global feed and biofuel markets from 15 locations worldwide.
Manufacturing facilities
ANDRITZ Feed and Biofuel's global manufacturing facilities:
Esbjerg, Denmark
Sanshui, Guangdong Province, China
Geldrop, Netherlands
Muncy, PA, USA
Humenné, Slovakia
In addition, we operate from several strategic regional sales, engineering, and service locations in China, Vietnam, India, Australia, Mexico, Venezuela, Brazil, Chile, France, the UK, and Germany – and are also represented locally by agents and distributors in many other markets.