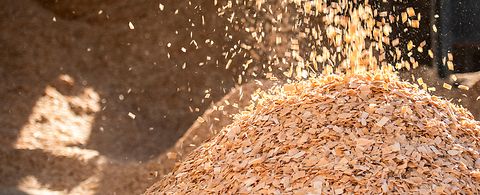 Meet the ANDRITZ experts at LIGNA 2019
May 27–31 - Hanover, Germany
How can we help fuel your business?
ANDRITZ manufactures and supplies every key processing machine in the pellet production line. We also offer single machines for the production of biomass pellets, solid biofuel, and waste pellets.
With over 350 reference plants, ANDRITZ is a global leader in biofuel pelleting technology. ANDRITZ pellet mills produce more than 50% of all biofuel pellets worldwide, and ANDRITZ has held a market share of over 50% since the pioneering of biofuel pelleting in the 1980s.
If correctly managed, biomass is a sustainable fuel that can deliver a significant reduction in net carbon emissions compared to fossil fuels. The amount of CO2-neutral fuel produced with equipment from ANDRITZ replaces almost five million tons of oil per year.


ANDRITZ FRONT END TECHNOLOGY - NEXT GENERATION PERFORMANCE
Curious about the very latest innovations for the panel board and wood processing industry?

STAY UP TO DATE ON ALL THE HOT TOPICS
Learn how ANDRITZ is supporting the future of the wood industry with technology for the sawmill and biofuel sectors.