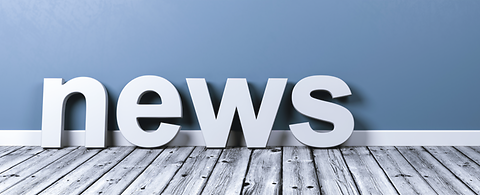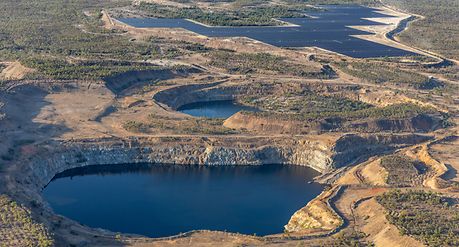 ANDRITZ to supply electro-mechanical equipment and maintenance service for one of the world's first co-located solar pumped storage plants in Australia
March 2021: HPP Monteynard, France - Supply of four 90 MW Francis runners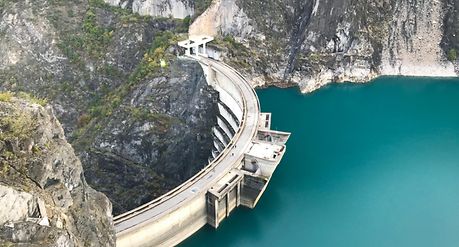 In October 2020, ANDRITZ signed a contract with EDF (Electricité De France) for the supply of four Francis runners including a fully homologous model test.
The Monteynard dam with its height of 135m is located on the Drac river about 25 km south of Grenoble. Built in 1962 and with an installed capacity of 360 MW, it is one of the most important hydroelectric dams in France. The powerhouse hosts four generating units with vertical Francis turbines.
The scope of contract for ANDRITZ includes design, manufacturing and supply of the four vertical Francis runners with a capacity of 90 MW each and a weight of approximately 20 tons, as well as the supply of the upper and lower labyrinths, the turbine shaft rehabilitation and the erection supervision. In order to achieve the high performance guarantees in terms of efficiency, low load operation, pressure pulsation and axial thrust, the project contains a fully homologous model test campaign, which will be performed in ANDRITZ' hydraulic laboratory in Linz, Austria.
The project will be carried out by our ANDRITZ Hydro teams from Switzerland, China and Austria. The model test will be completed in October 2021, and the first runner will be delivered in April 2023.
This order is further strengthening the good cooperation between ANDRITZ and EDF, for whom we have successfully executed several important projects in France recently such as La Coche and La Bathie.
Technical Details:
Total output: 360 MW
Scope: 4 x 90 MW
Head: 120 m
Speed: 214 rpm
Runner diameter: 3,150 mm
-------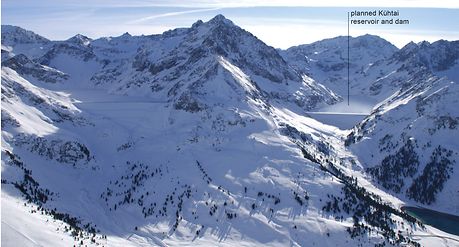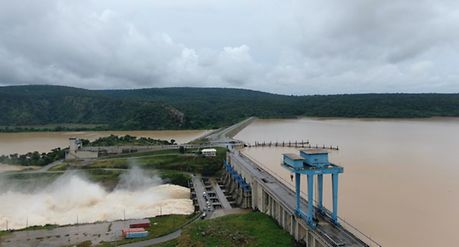 January 2021: CCGT Teverola, Italy – Successful emergency repair of a steam turbine generator
The Teverola power plant is a combined cycle power plant fueled exclusively by natural gas. It is located in the province of Caserta, about 20 kilometers north of the city of Naples, Italy and has a total installed electrical power of 400 MW (1 x 150 MW, 1 x 250 MW) and an annual production capacity of 2.5 TWh. Operations are managed by SET, a Repower Group company.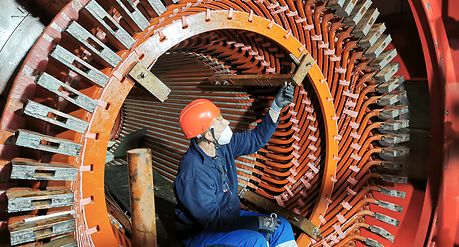 Beginning of October 2020, SET informed ANDRITZ about a ground fault on the 150 MW steam turbine generator. The electrical test has shown a single-phase fault to ground of a bottom bar. Considering the information, which was available by that time, ANDRITZ proposed a partial rewind as the best time- and cost-effective solution. Preparation of the tools and materials as well as the travel arrangements started immediately after receiving the purchase order. The work started just one week after receiving the first enquiry.
After disassembly of the bars, further damaged bars and failures in the core were detected. Together with SET it was decided to perform a full rewind and temporary repair of the core to bring the generator back into operation as quick as possible, until a full replacement of the generator can be done. A core induction test was performed in order to confirm the success of the temporary core repair. As a risk mitigation measure, ANDRITZ installed a permanent instrumentation to monitor the temperatures and to react in case they rise above the given limits.
After installation of a new stator winding, which was manufactured by ANDRITZ, the electrical tests were successfully completed by mid of December 2020. Only eight weeks after start of the works, the new wound stator was handed over to the customer.
This short-term repair is a perfect example of the high competence and flexibility of ANDRITZ and its turbo generator service team to support our customers with optimized solutions in case of emergency – always following the philosophy "Turbo Generator Service to Extend Your Assets Life Time". For about 70 years, ANDRITZ is developing, designing, and manufacturing state-of-the-art turbo generators up to 350 MVA. Until today, more than 1,380 turbo generators with a total output of over 147,000 MVA were manufactured and delivered to more than 75 countries by ANDRITZ.
Technical Details:
Total output: 400 MW
Scope: 150 MW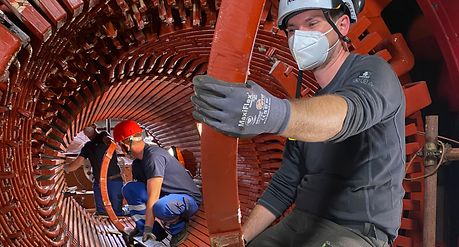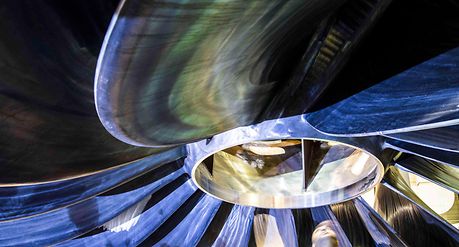 ANDRITZ to supply electro-mechanical equipment for the new Sambangalou hydropower plant in Senegal