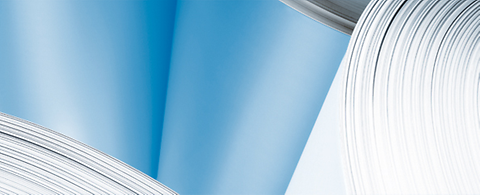 Andritz to supply biomass boilers for production of green electricity
2008/04/29
International technology Group ANDRITZ has been entrusted with the supply of steam boilers based on fluidized bed combustion technology for power plants in Spain and Portugal using biomass as fuel. The value of the orders is over 80 million Euros.
To Grupo Empresarial ENCE, S.A., Spain, ANDRITZ will supply a high pressure steam boiler plant for their pulp mill in Huelva, Andalusia, Spain. The 170 MW boiler will use energy cultivates and forest residues as fuels. Start-up of the plant is scheduled for the end of 2009. When completed, the plant will be one of the largest green electricity biomass power plants in Spain and will generate 50 MWe of green electricity supplied to the grid.
To Portucel - Empresa Produtora de Pasta e Papel, S.A., Portugal, ANDRITZ will deliver steam boilers for their two power plants to be built at the Cacia and Setúbal mills in Portugal. Electric power output of the plants will be 15 MWe each. The boilers are based on fluidized bed technology and the fuel used (50 MW/unit) is mainly eucalyptus and pine. Start-up of both plants is scheduled for the end of 2009.
Biomass-based electricity production plays an increasingly important role in the reduction of greenhouse gas emissions worldwide. With the state-of-the-art ANDRITZ steam boilers, customers are able to generate "green energy" in an efficient and environmentally friendly way.
The ANDRITZ product portfolio for green electricity production also includes gasifiers and recovery boilers. These are mainly used by the pulp and paper industry, but increasingly also by the power generating industry.

- End -
The ANDRITZ GROUP
The ANDRITZ Group is a global market leader in the supply of customized plants, systems, and services for the pulp and paper industry, the hydropower industry, the steel industry, and other specialized industries (solid/liquid separation, feed, and biofuel).  Headquartered in Graz, Austria, the Group has about 12,000 employees worldwide.  It manufactures and sells its products and services globally.