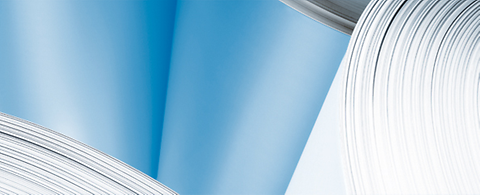 ANDRITZ to upgrade CMPC Celulosa's Santa Fe mill, line 2, Chile
2010/06/10
International technology Group ANDRITZ will deliver the equipment for a capacity increase of line 2 at CMPC Celulosa's Santa Fe mill, Chile.
The scope of supply includes a new eucalyptus debarking and chipping line, as well as equipment for and modifications to the existing fiberline, pulp drying line, and white liquor plant, all supplied on an EPC basis in 2006 by ANDRITZ's business area PULP & PAPER. The order value amounts to approximately 40 MEUR; start-up of the upgraded line 2 in the Santa Fe mill is scheduled for September 2011.
The original design capacity of line 2 was 780,000 t/a, and the modification and new equipment will enable CMPC to produce 1,126,000 t/a of prime grade market pulp. ANDRITZ received the order to upgrade the existing ANDRITZ recovery boiler necessary to support this capacity increase in October 2009.
- End -

The ANDRITZ GROUP
The ANDRITZ GROUP is a globally leading supplier of plants and services for the hydropower, pulp and paper, metals, and other specialized industries (solid/liquid separation, feed and biofuel). The Group is headquartered in Graz, Austria and has a staff of approximately 13,400 employees worldwide. ANDRITZ operates over 120 production sites, service and sales companies all around the world.
ANDRITZ PULP & PAPER
ANDRITZ PULP & PAPER is a leading global supplier of turnkey systems and services for the production of all types of pulp, paper, tissue paper, board, fiber-board (MDF), nonwovens, as well as of biomass boilers and gasifiers for energy production. The technologies available are employed for the processing of logs and annual fibers, the production of chemical and mechanical pulps as well as recycled paper fibers, recovery and reuse of chemicals, generation of energy from biomass, preparation of paper machine furnish from virgin or recycled fibers, production of paper, tissue paper and board, calendering and coating of paper, and the handling of reject materials and sludges. Services include complete mill maintenance, equipment upgrades and rebuilds, engineered wear products, and spare parts.