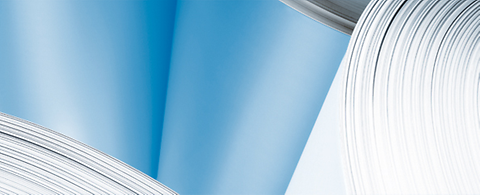 Successful start-up of ANDRITZ FibreFlow drum pulper at ISMA 2000
2016/05/02
International technology Group ANDRITZ successfully started up a FibreFlow drum pulper, type FFD225, for the Spanish tissue manufacturer ISMA 2000 S.L.
The new drum pulper processes various recycled fiber materials and is designed for a feed capacity of 120 t/d. It has replaced an existing conventional pulper in order to raise the pulp quality for production of premium tissue products. The scope of supply also included engineering services as well as installation supervision, start-up, and commissioning support.
ISMA 2000 produces its environmentally-friendly tissue papers - sold under the name Ismax – from 100% recycled paper, ranging from mixed and sorted office waste and colored ledger to various card and paper board grades as well as packaging and laminated paper. For these raw materials, the reject content to be removed by the pulper ranges from two to 20 percent. The ANDRITZ FibreFlow drum FFD can flexibly handle this wide range of fiber sources at lowest energy consumption and maximum yield.
With the ANDRITZ FibreFlow drum pulper technology, a variety of cheaper waste paper raw material composites can be used, without compromising the performance of pulping and paper production. The new design of the FibreFlow drum pulper type FFD225 enables a reduction of the installed power for the pulping process as well as paper producers to use raw material mixtures from UBC (used beverage cartons) and polyethene-coated papers to OCC (old corrugated containers) and office waste grades.
– End –

The ANDRITZ GROUP
ANDRITZ is a globally leading supplier of plants, equipment, and services for hydropower stations, the pulp and paper industry, the metalworking and steel industries, and for solid/liquid separation in the municipal and industrial sectors. The publicly listed technology Group is headquartered in Graz, Austria, and has a staff of approximately 24,500 employees. ANDRITZ operates over 250 sites worldwide.
ANDRITZ PULP & PAPER
ANDRITZ PULP & PAPER is a leading global supplier of equipment, systems, and services for the production and processing of all types of pulp, paper, tissue, and cardboard. The technologies cover the processing of logs, annual fibers, and waste paper; the production of chemical pulp, mechanical pulp, and recycled fibers; the recovery and reuse of chemicals; the preparation of paper machine furnish; the production of paper, tissue, and cardboard; the calendering and coating of paper; as well as treatment of reject materials and sludge. The service range includes modernization, rebuilds, spare and wear parts, service and maintenance, as well as machine transfer and second-hand equipment. Biomass, steam, and recovery boilers, as well as gasification plants for power generation, flue gas cleaning plants, plants for the production of nonwovens, dissolving pulp, and panelboards (MDF), as well as recycling plants are also allocated to the business area.