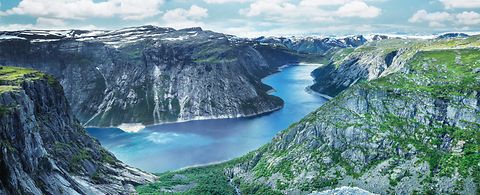 ANDRITZ to supply hydropower equipment to Statkraft
2011/09/21
ANDRITZ HYDRO has received an order from ÇETIN ENERJI A.S., a subsidiary of Norway's state owned electric utility company Statkraft, to supply the electromechanical equipment for the Çetin Hydropower Project in Turkey.
The order value for ANDRITZ HYDRO is more than 90 MEUR.

The Çetin Hydropower Project is situated on the Botan River in the Southeast Anatolia Region of Turkey and consists of two plants: Çetin Main, which will be equipped with three Francis units with a total capacity of approx. 400 MW, and Çetin Lower, which will feature two Kaplan units with a total capacity of approx. 100 MW. In addition, each plant has a small hydropower unit for handling the ecological water flow (for protection of the natural resources of flora and fauna).

The scope of supply covers the complete electromechanical equipment including turbines, generators, electrical power system, transformers, switchyard, and control system. Both power plants are scheduled to start operation in 2015.

This order is another important milestone for ANDRITZ HYDRO in the booming Turkish hydropower market, underlining its leading market position in this region.
- End -
The ANDRITZ GROUP

The ANDRITZ GROUP is a global market leader for supply of systems and services to the hydropower, pulp and paper, metals, and other specialized industries (solid/liquid separation, feed and biofuel). The Group is headquartered in Graz, Austria, and has a staff of approximately 13,400 employees worldwide. ANDRITZ operates over 120 production sites, service and sales companies all around the world.

ANDRITZ HYDRO
ANDRITZ HYDRO is a global supplier of electromechanical equipment and services for hydropower plants. With over 170 years of experience and more than 30,000 turbines installed totaling approximately 400,000 MW output, ANDRITZ HYDRO is a leader in the world market for hydraulic power generation, offering the complete product portfolio including turbines, generators, and additional equipment of all types and sizes: 'From water to wire' for small hydro applications up to more than 800 MW output. Additionally, ANDRITZ HYDRO holds a top position in the growing power plant service, refurbishment, and upgrade market. Further fields of activity are development, design, and manufacture of pumps for selected applications (e.g. for water transport, in the energy sector, in the pulp and paper industry) and of turbo generators for gas and steam power plants.