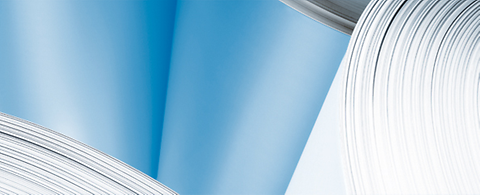 New ANDRITZ service package for cast and steel Yankees: Better performance and longer life cycle
2015/06/18
International technology Group ANDRITZ has successfully launched a new service package to increase the performance and life cycle of drying cylinders (Yankees).
With over 100 projects successfully completed, ANDRITZ is one of the leading suppliers of cast and steel Yankees worldwide.
The service package includes PrimeCoat Stratos, a thermal solution for full-face coating and spot repairs. The new coating technology, which can be implemented directly at the customers site, features 20% higher hardness and 2% less porosity than the market standard. This results in better heat conductivity and operating efficiency. In the past three years, PrimeCoat Stratos has been applied successfully on more than 25 steel Yankees, most recently for the two tissue machines supplied to Shin-Ei Paper, Japan.
In addition, the ANDRITZ service package offers a new mobile grinding unit and on-the-run measurements. The grinding unit can extend the lifetime of the Yankee, while the measurements – most recently conducted at C&S Paper, China, and Zellstoff Pöls, Austria – improve runability, safety, and performance of the system.
The new service package is available for existing machines as well as for new machines (regardless of the supplier) and is designed especially for the production of tissue, paper and board, machine-glazed paper, and cigarette paper.
– End –
The ANDRITZ GROUP
ANDRITZ is a globally leading supplier of plants, equipment, and services for hydropower stations, the pulp and paper industry, the metalworking and steel industries, and for solid/liquid separation in the municipal and industrial sectors. The publicly listed technology Group is headquartered in Graz, Austria, and has a staff of almost 25,000 employees worldwide. ANDRITZ operates over 250 sites worldwide.
ANDRITZ PULP & PAPER
ANDRITZ PULP & PAPER is a leading global supplier of equipment, systems, and services for the production and processing of all types of pulps, paper, tissue, and cardboard. The technologies cover the processing of logs, annual fibers, and waste paper; the production of chemical pulp, mechanical pulp, and recycled fibers; the recovery and reuse of chemicals; the preparation of paper machine furnish; the production of paper, tissue, and board; the calendering and coating of paper; as well as treatment of reject materials and sludge. The service range includes modernization, rebuilds, spare and wear parts, service and maintenance, as well as machine transfer and second-hand equipment. Biomass, steam, and recovery boilers, as well as gasification plants for power generation, flue gas cleaning plants, production equipment for biofuel (second generation), biomass torrefaction equipment, plants for the production of nonwovens, dissolving pulp, plastic films, and panelboards (MDF), and recycling plants are also allocated to the business area.