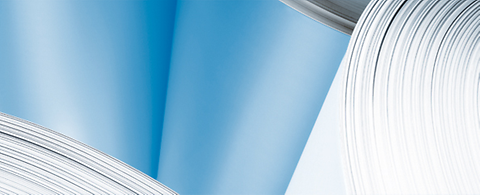 ANDRITZ MeWa and M-L Environmental offer leading recycling technologies for the North American market
2016/03/17
ANDRITZ MeWa, specialist for recycling machines and complete plant solutions and a member of international technology Group ANDRITZ, has further extended its worldwide sales network.
On January 1, 2016, M-L Environmental LLC of Westminster, Colorado, USA, took over North American sales of shredding and crushing machines for electronic scrap, refrigerators, metal scrap, cable scrap, used tires, household and industrial waste, and many other applications. With this move, ANDRITZ MeWa is reacting to the increasing demand for environmental technologies in the North American market and can now offer even better and closer contact with its customers.
In the past few years, ANDRITZ MeWa has gradually increased its business in the North American market and received orders to supply recycling machines and plants, for recycling electronic scrap and catalytic converters for example. With its new sales partnership, ANDRITZ MeWa wants to continue this successful strategy and increase its recycling business in North America.
M-L Environmental is a subsidiary of M-L Holding and was established specially for the sale of leading environmental technologies in the North American market. The company has achieved considerable growth for several years now due to the increased demand in this sector. The contact person responsible for recycling machines at M-L Environmental is William Hancock, Vice President of Operations, tel.: +1 (720) 459 1988, e-mail: whancock@mlholdings.com.
– End –

The ANDRITZ GROUP 
ANDRITZ is a globally leading supplier of plants, equipment, and services for hydropower stations, the pulp and paper industry, the metalworking and steel industries, and for solid/liquid separation in the municipal and industrial sectors. The publicly listed technology Group is headquartered in Graz, Austria, and has a staff of approximately 24,500 employees. ANDRITZ operates over 250 sites worldwide.
ANDRITZ MeWa
ANDRITZ MeWa is a part of the ANDRITZ GROUP and has been developing and building shredding and crushing machines as well as turnkey recycling plants for many different applications for over 30 years. The main focuses are processing of electrical and electronic scrap, refrigerators, metal composite materials, domestic and industrial waste, old tires, oil filters, as well as organic waste for biogas plants. The company is based in Gechingen, Germany.