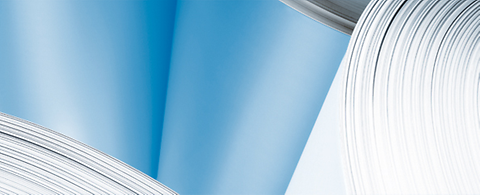 ANDRITZ acquires major assets of Andreas Kufferath GmbH & Co. KG
2008/10/29
International technology Group ANDRITZ, headquartered in Graz, Austria acquired major assets of Andreas Kufferath GmbH & Co. KG, Düren, Germany, including its affiliates in Slovakia and China, on October 1, 2008.
ANDRITZ acquired the paper machine fabric and the technical cloth divisions from Kufferath - now ANDRITZ Kufferath - which manufacture and sell globally recognized products for the pulp and paper industry. These include mainly forming fabrics for paper, board, and tissue machines, as well as specialized woven cloths. While forming fabrics are mainly used in dewatering and forming the paper sheet, the TecnoWeave cloths are designed to facilitate all kinds of filtration processes in a variety of industrial applications, for instance in stock preparation and effluent treatment. ANDRITZ Kufferath also supplies press fabrics and disc filter bags as well as other speciality items to the pulp, paper and other industries.

- End -
The ANDRITZ GROUP
The ANDRITZ Group is a global market leader in the supply of customized plants, systems, and services for the pulp and paper industry, the hydropower industry, the steel industry, and other specialized industries (solid/liquid separation, feed, and biofuel). Headquartered in Graz, Austria, the Group has about 12,900 employees worldwide. It manufactures and sells its products and services globally.