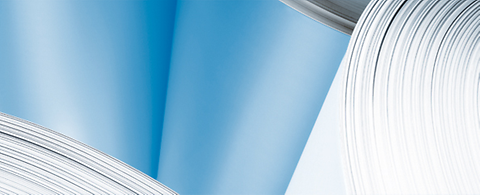 ANDRITZ to upgrade BM1 at Kartonsan, Turkey
2008/10/22
International technology group ANDRITZ received an order from Kartonsan Karton, Izmit, Turkey to rebuild their BM1.
The board machine produces WLC (White Lined Chipboard), with a grade range between 200 and 450 gsm. It has a working width of 2,200mm and will have a maximum design speed of 250 m/min after the upgrade. Start-up and commissioning are planned for the third quarter of 2009.

The ANDRITZ delivery will include one new suction former with CD profile dilution control, the upgrade of the existing eight suction formers, a new PrimePress X shoe press, the rebuild of the dryer section and a new rope tail threading system. The aim of the upgrade is to increase the production capacity from 50,000 to 75,000 tons per year and to improve the board quality.

A capacity increase of the mixed waste paper stock preparation line from 70 to 150 tons per day, as well as the rebuild of the approach flow and the under-machine pulper broke system are also part of the ANDRITZ scope of supply.

ANDRITZ has a long-established business relationship with Kartonsan. Their satisfaction with the installations delivered and the successful cooperation were the decisive factors for placing the order with ANDRITZ.

- End -
The ANDRITZ GROUP
The ANDRITZ Group is a global market leader in the supply of customized plants, systems, and services for the pulp and paper industry, the hydropower industry, the steel industry, and other specialized industries (solid/liquid separation, feed, and biofuel). Headquartered in Graz, Austria, the Group has about 12,900 employees worldwide. It manufactures and sells its products and services globally.
About Kartonsan
The Turkish Kartonsan Karton Group, headquartered in Istanbul, manufactures high-quality board grades on two board machines, located in Izmit, Turkey. After the upgrade, the Izmit mill will produce 180,000 tons of board per year.