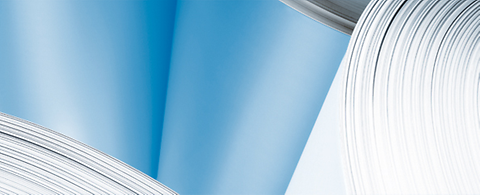 ANDRITZ to supply calender for production of high-grade graphic papers to Shandong Tralin Paper, China
2013/12/18
International technology Group ANDRITZ received an order to supply a PrimeCal Soft calender to Shandong Tralin Paper, one of China's top ten paper producers.
The 2-nip calender will produce high-grade graphic printing and writing paper with a basis weight of 40 to 60 g/m². The calender installed at PM9 (working width: 7,400 mm; production speed: 1,200 m/min) considerably reduces the two-sidedness of the paper web and increases its smoothness and gloss values, thus significantly improving printability and print image. Thanks to its broad spectrum of possible nip loads and roll temperatures, the calender also ensures bulk-preserving production of high-grade papers.
– End –

The ANDRITZ GROUP
The ANDRITZ GROUP is a globally leading supplier of plants, equipment, and services for hydropower stations, the pulp and paper industry, the metalworking and steel industries, and for solid/liquid separation in the municipal and industrial sectors. In addition, ANDRITZ offers technologies for certain other sectors including automation, the production of animal feed and biomass pellets, pumps, machinery for nonwovens and plastic films, steam boiler plants, biomass boilers and gasification plants for energy generation, flue gas cleaning plants, plants for the production of panelboards (MDF), thermal sludge utilization, and biomass torrefaction plants. The publicly listed, international technology Group is headquartered in Graz, Austria, and has a staff of around 23,900 employees. ANDRITZ operates over 220 production sites as well as service and sales companies all around the world.
ANDRITZ PULP & PAPER
ANDRITZ PULP & PAPER is a leading global supplier of equipment, systems, and services for the production and processing of all types of pulps, paper, tissue, and board. The technologies cover processing of logs, annual fibers, and waste paper, production of chemical pulp, mechanical pulp, and recycled fibers, recovery and reuse of chemicals, preparation of paper machine furnish, production of paper, tissue, and board, calendering and coating of paper, as well as treatment of reject materials and sludge. The service range includes modernization, rebuilds, spare and wear parts, service and maintenance, as well as machine transfer and second-hand equipment. Biomass, steam, and recovery boilers, gasification plants for energy production, flue gas cleaning plants, production equipment for biofuel (second generation) and biomass pelleting, biomass torrefaction, and plants for the production of nonwovens, dissolving pulp, plastic films, and panelboards (MDF) are also allocated to the business area.