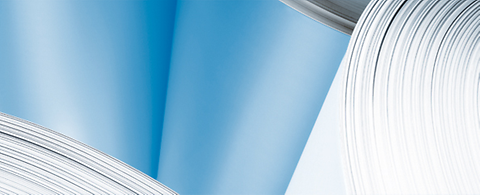 ANDRITZ to supply deinking plant to Tamil Nadu Newsprint & Papers Limited, India
2010/12/09
International technology Group ANDRITZ has received an order from Tamil Nadu Newsprint & Papers Limited (TNPL) to supply a 3-loop deinking plant for the TNPL mill in Kagithapuram, India. This will be the first 3-loop deinking plant to be commissioned in India. Start-up is planned for the end of 2011.
The deinking plant, with a 3-loop and 2-disperser configuration, has a capacity of 300 t/d and is part of a program to extend the paper production capacity of the TNPL mill from 245,000 to 400,000 t/a. The raw materials used in the DIP line are 80% sorted office waste and 20% magazine grades. The deinked pulp will be used to produce high-quality writing and printing papers.
ANDRITZ has also been assigned to supervise erection work and start-up. The deinking plant reflects the latest state of the art in terms of environmental protection, as well as energy and water consumption. The supply of this first 3-loop DIP line to India is an important step for ANDRITZ in this growth market.
- End -

The ANDRITZ GROUP
The ANDRITZ GROUP is a globally leading supplier of plants and services for the hydropower, pulp and paper, metals, and other specialized industries (solid/liquid separation, feed and biofuel). The Group is headquartered in Graz, Austria and has a staff of approximately 14,300 employees worldwide. ANDRITZ operates over 120 production sites, service and sales companies all around the world.
ANDRITZ PULP & PAPER
ANDRITZ PULP & PAPER is a leading global supplier of turnkey systems and services for the production of all types of pulp, paper, tissue paper, board, fiber-board (MDF), nonwovens, as well as of biomass boilers and gasifiers for energy production and of systems for the production of plastic films. The technologies available are employed for the processing of logs and annual fibers, the production of chemical and mechanical pulps as well as recycled paper fibers, recovery and reuse of chemicals, generation of energy from biomass, preparation of paper machine furnish from virgin or recycled fibers, production of paper, tissue paper and board, calendering and coating of paper, and the handling of reject materials and sludges. Services include complete mill maintenance, equipment upgrades and rebuilds, engineered wear products, and spare parts.