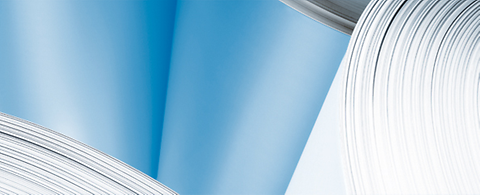 ANDRITZ to rebuild the drying section at Smurfit Kappa's Hoya mill, Germany
2010/06/30
The PULP & PAPER business area of international technology Group ANDRITZ has received an order for rebuild and installation of the drying section of PM 2 at Smurfit Kappa's Hoya mill, Germany. Start-up is scheduled for February 2011.
The testliner and fluting machine in Hoya has a working width of 7.6 m at reel and a production speed of 1,100 m/min. Following the complete rebuild of the drying section, the drying wire tension will increase to 4.5 N/mm and the grouping will be changed. Four drying cylinders will be relocated from the after-drying section to the pre-drying section. The first single-tier drying section's PrimeDry ST web run will be enhanced with PrimeRun web stabilizing systems. The web run of the PrimeDry DT's double-tier drying group will be optimized with specially positioned guiding rolls. In the second drying group, high-vacuum boxes will be installed to improve web transfer from the cylinder. Additionally, a new drying hood will be supplied.

ANDRITZ recently also received an order to supply a film press for Smurfit Kappa's Hoya mill.
- End -
The ANDRITZ GROUP
The ANDRITZ GROUP is a globally leading supplier of plants and services for the hydropower, pulp and paper, metals, and other specialized industries (solid/liquid separation, feed and biofuel). The Group is headquartered in Graz, Austria and has a staff of approximately 13,400 employees worldwide. ANDRITZ operates over 120 production sites, service and sales companies all around the world.
ANDRITZ PULP & PAPER
ANDRITZ PULP & PAPER is a leading global supplier of turnkey systems and services for the production of all types of pulp, paper, tissue paper, board, fiber-board (MDF), nonwovens, as well as of biomass boilers and gasifiers for energy production and of systems for the production of plastic films. The technologies available are employed for the processing of logs and annual fibers, the production of chemical and mechanical pulps as well as recycled paper fibers, recovery and reuse of chemicals, generation of energy from biomass, preparation of paper machine furnish from virgin or recycled fibers, production of paper, tissue paper and board, calendering and coating of paper, and the handling of reject materials and sludges. Services include complete mill maintenance, equipment upgrades and rebuilds, engineered wear products, and spare parts.