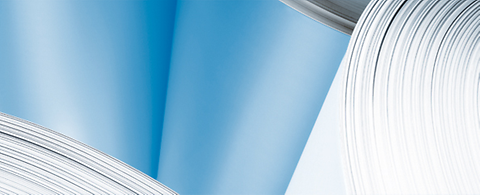 ANDRITZ to modernize hygienic paper machine for Latif Paper, Iran
2008/06/04
International technology Group ANDRITZ received an order from Latif Paper, the leading Iranian producer of hygienic paper, for rebuilding a hygienic paper machine (working width: 2.74 m, design speed 1,400 m/min).
After the modernization, which will be completed by the end of 2008, the paper machine will produce high-grade hygienic paper meeting the customers' high expectations. Thanks to the implementation of ANDRITZ technology, the paper machine will consume considerably less water despite the 40% capacity increase.

The scope of supply comprises a new ANDRITZ PrimeFlow headbox, a PrimeForm CrescentFormer and a new EquiDry hood, including instrumentation, automation, pumps, agitators and detailed engineering. The waste paper preparation and the approach flow system will be renewed, and the existing direct control system will be updated to the latest state of the art by adding an ANDRITZ PrimeControl.

Pulping and coarse screening will be rebuilt on the basis of the proven FibreFlow® concept, consisting of FibreFlow® pulpers and ModuScreen coarse screens. In order to maximize ink removal, new SelectaFlot flotation cells will be installed, and along with this, the sludge treatment equipment will also be modernized by supply of a new gravity table and a new belt press. To meet the high quality requirements, the cleaning stage will be equipped with AhlCleaners (type RB77) and fine screening with ModuScreen (type A). Thickening capacity is increased by a new pulp screw press and dispersing system together with a new bleaching stage. To improve plant efficiency, a RotoWash fiber recovery system will be installed. A new fan pump will be incorporated into the approach flow system. Deashing will be controlled with the help of micro-flotation.

- End -
The ANDRITZ GROUP
The ANDRITZ Group is a global market leader in the supply of customized plants, systems, and services for the pulp and paper industry, the hydropower industry, the steel industry, and other specialized industries (solid/liquid separation, feed, and biofuel). Headquartered in Graz, Austria, the Group has about 12,300 employees worldwide. It manufactures and sells its products and services globally.