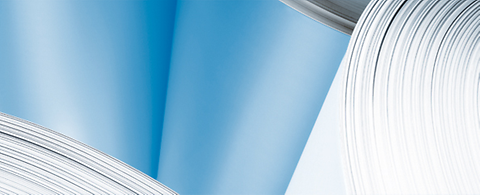 IPUSA selects ANDRITZ for Recycled Fiber and Approach Flow Systems
2008/03/11
International technology group ANDRITZ received an order from Industria Papelera Uruguaya S.A. (IPUSA) to supply a new recycled fiber processing plant and the stock approach flow equipment to complement a new tissue machine at the company's Pando, Uruguay facility. Equipment delivery and start-up will be in 2008.
The recycled fiber plant delivered to IPUSA (subsidiary of CMPC Tissue, one of the largest producers of tissue in South America) will include systems for pulping/detrashing, cleaning, screening, thickening, and refining.  The approach flow equipment includes screening and cleaning systems prior to the new tissue machine.  ANDRITZ is also providing engineering, site services, and spare parts to IPUSA as part of the order.

- End -
The ANDRITZ GROUP
The ANDRITZ Group is a global market leader for customized plant, systems and services for the pulp and paper, hydropower, steel and other specialized industries (solid/liquid separation, feed and biofuel). The Group is headquartered in Graz, Austria and has a staff of approx. 12,000 employees worldwide. It develops and makes its high-tech systems at production, service and sales sites all around the world.