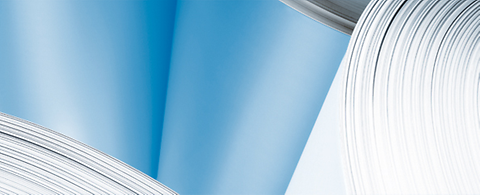 ANDRITZ successfully starts up rebuilt board machine at A. Merati & C. Cartiera di Laveno, Italy
2013/03/05
International technology Group ANDRITZ has successfully completed start-up of the rebuilt board machine at A. Merati & C. Cartiera di Laveno, Italy. Due to the rebuild, the mechanical properties of the board have been improved and the output has been increased.
2013/03/05
In order to increase the capacity, ANDRITZ PULP & PAPER widened the complete wet section, containing the PrimeForm Fourdrinier former and PrimePress X shoe press section, by 800 mm. The order included supervision of the wet end rebuild, installation of new framing, rolls, and components for the Fourdrinier and the first press, as well as widening of the headbox.
In a second phase, the existing dandy roll will be replaced by a new ANDRITZ PrimeForm HB hybrid former in order to improve the visual appearance of the board, as well as the profiles. The new components have a design speed of 700 m/min at a width at reel of 3,350 mm. Start-up is scheduled for August 2013.
"Our positive experience with ANDRITZ during the successful start-up of the shoe press three years ago was decisive for the award of this challenging order for expansion of the wet section," explains Marco Filauro, Managing Director of A. Merati & C. Cartiera di Laveno. With a daily production capacity of approximately 400 t/d, the Italian family-owned company ranks among Europe's leading core board manufacturers.
– End –

The ANDRITZ GROUP
The ANDRITZ GROUP is a globally leading supplier of plants, equipment, and services for hydropower stations, the pulp and paper industry, the metalworking and steel industries, solid/liquid separation in the municipal and industrial sectors, and the production of animal feed and biomass pellets. In addition, ANDRITZ offers technologies for certain other sectors including automation, pumps, machinery for nonwovens and plastic films, steam boiler plants, biomass boilers and gasification plants for energy generation, flue gas cleaning plants, plants for the production of panelboards (MDF), thermal sludge utilization, and biomass torrefaction plants. The publicly listed, international technology Group is headquartered in Graz, Austria, and has a staff of around 23,400 employees. ANDRITZ operates over 220 production sites as well as service and sales companies all around the world. 
ANDRITZ PULP & PAPER
ANDRITZ PULP & PAPER is a leading global supplier of equipment, systems, and services for the production and processing of all types of pulps, paper, tissue, and board. The technologies cover processing of logs, annual fibers, and waste paper, production of chemical pulp, mechanical pulp, and recycled fibers, recovery and reuse of chemicals, preparation of paper machine furnish, production of paper, tissue, and board, calendering and coating of paper, as well as treatment of reject materials and sludge. The service range includes modernization, rebuilds, spare and wear parts, service and maintenance, as well as machine transfer and second-hand equipment. Biomass, steam, and recovery boilers, gasification plants for energy production, flue gas cleaning plants, biomass torrefaction, and plants for the production of nonwovens, dissolving pulp, plastic films, and panelboards (MDF) are also allocated to the business area.