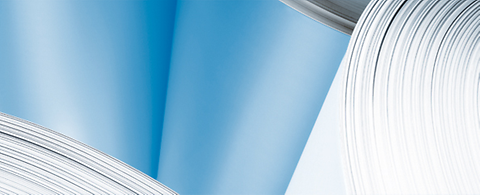 Successful start-up of complete ANDRITZ packaging paper production line at Hebei Yongxin Paper, China
2009/05/18
International technology Group ANDRITZ successfully started up the new packaging paper line, PM 6, supplied to Hebei Yongxin Paper Co. Ltd., a leading manufacturer of high-quality packaging paper products in Tangshan, Hebei Province, China.
On the occasion of the official start-up of the machine, Wu San Luo, General Manager of Hebei Yongxin Paper, stated: 'The start-up was very smooth thanks to ANDRITZ' advanced technology and our good cooperation with ANDRITZ. We have every confidence that the new line will meet the growing demand for packaging paper in the northern part of China.'
- End -
The ANDRITZ GROUP
The ANDRITZ GROUP is a global market leader for customized plants, process technologies, and services for the hydropower, pulp and paper, metals, and other industries (solid/liquid separation, feed and biofuel). The Group is headquartered in Graz, Austria and has a staff of 13,600 employees worldwide. ANDRITZ operates over 150 production sites, service, and sales companies all around the world.