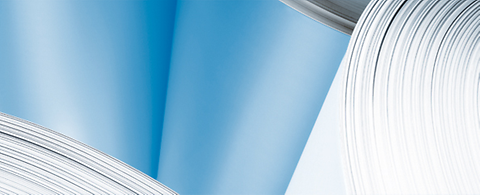 ANDRITZ Perfojet secures three important orders for supply of spunlace technology in China
2011/05/17
ANDRITZ Perfojet, a member of international technology Group ANDRITZ, has received three orders from Chinese customers, thus again confirming its position as a globally leading supplier for spunlace technology.
Widest hydroentanglement line worldwide for BG Filter GroupBG Filter Group ordered a spunjet line with a width of 6.6 m for the production of nonwoven fabrics for the filtration and geotextile industries. This line will be equipped with the widest hydroentanglement unit worldwide. This equipment by ANDRITZ surpasses previous maximum widths by around 1.6 m. It will have a capacity of 19,000 t/a and is designed for hydro-entanglement of PP and PET continuous mono-filaments supplied from an in-line spunbond tower. Start-up is scheduled for the first quarter of 2012.
Jiaxing Furuisen Spunlaced Nonwovens: new equipment for the production of hygiene and coating substrate fabricsFrom Jiaxing Furuisen Spunlaced Nonwovens Co. Ltd., ANDRITZ Perfojet has received the order to supply Jetlace Avantage equipment, which will be manufactured at the Chinese ANDRITZ plant in Foshan, based on the design of ANDRITZ Perfojet in Montbonnot, France. The equipment is designed for the production of hygiene and coating substrate fabrics; start-up is scheduled for the first quarter of 2012.
These orders again confirm the position of ANDRITZ Perfojet as a globally leading supplier of reliable and efficient spunlace technology, particularly in terms of capacity and energy consumption. In addition to ANDRITZ's experience in hydro-entanglement processes, the local after-sales service offered was decisive in securing these orders. ANDRITZ Nonwoven's Chinese sites provide after-sales service including customer support in process, production, training, and maintenance.
- End -

The ANDRITZ GROUP
The ANDRITZ GROUP is a globally leading supplier of plants and services for the hydropower, pulp and paper, metals, and other specialized industries (solid/liquid separation, feed, and biofuel). The Group is headquartered in Graz, Austria and has a staff of approximately 15,900 employees worldwide. ANDRITZ operates over 120 production sites, service and sales companies all around the world.