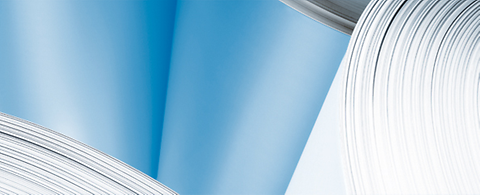 ANDRITZ to supply pressurized refining system to Arauco Jaguariaíva, Brazil
2011/02/17
International technology Group ANDRITZ received an order to supply a fiber preparation system for the MDF plant of Arauco do Brasil S.A. in Jaguariaíva, Brazil. This will be the third ANDRITZ pressurized refining system to be installed for the Arauco Group and the 11th delivered to Brazilian MDF producers, thus confirming ANDRITZ's position as one of the leading suppliers for MDF plant equipment in Brazil.
The scope of supply includes a chip washing system and an S 2064M pressurized refining system, with a design capacity of 1,080 t/d. Start-up is scheduled for the second quarter of 2012.
The decisive factors for the selection of ANDRITZ were based on the high availability of ANDRITZ equipment as well as the advanced technical solutions, including optimized energy utilization for high-capacity refining systems.
Celulosa Arauco y Constitución S.A. (Arauco), which started as a Chilean forestry and pulp production firm, is today one of the largest forestry companies in Latin America. The four business areas for the company, which employs 35,000 people, are in forestry, pulp production, sawn timber, and wood-based panel production.

- End -

The ANDRITZ GROUP
The ANDRITZ GROUP is a globally leading supplier of plants and services for the hydropower, pulp and paper, metals, and other specialized industries (solid/liquid separation, feed and biofuel). The Group is headquartered in Graz, Austria, and has a staff of approximately 14,300 employees worldwide. ANDRITZ operates over 120 production sites, service and sales companies all around the world.
ANDRITZ PULP & PAPER
ANDRITZ PULP & PAPER is one of the leading global suppliers of turnkey systems and services for the production of all types of pulp, paper, tissue paper, board, fiber-board (MDF), nonwovens, as well as of biomass boilers and gasifiers for energy production and of systems for the production of plastic films. The technologies available are employed for the processing of logs and annual fibers, the production of chemical and mechanical pulps as well as recycled paper fibers, recovery and reuse of chemicals, generation of energy from biomass, preparation of paper machine furnish from virgin or recycled fibers, production of paper, tissue paper and board, calendering and coating of paper, and the handling of reject materials and sludges. Services include complete mill maintenance, equipment upgrades and rebuilds, engineered wear products, and spare parts.