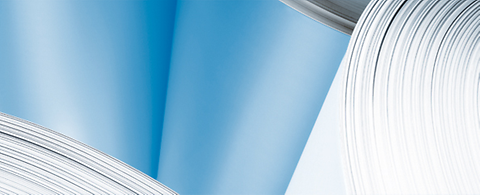 ANDRITZ to supply two new pressurized refining systems to MDF producers in Asia
2011/05/02
International technology Group ANDRITZ has received orders for supply of two new pressurized refining systems from two leading MDF producers in South Korea and China, thus once again confirming its strong market position in this product segment in Asia.
ANDRITZ will supply a 54" 1CP pressurized refining system (capacity: 480 t/d) to Dongwha Enterprise Co., Ltd. in Asan, South Korea. Start-up of this seventh ANDRITZ pressurized refining system in South Korea is scheduled for the second quarter of 2012. Dongwha Enterprise is South Korea's leading MDF producer.
Hebei Kaiyue Group, China, has ordered its fourth ANDRITZ fiber preparation system in the past seven months: A pressurized refining system (with a 60" 1CP refiner and a capacity of 600 t/d) will be delivered to Hebei Kaiyue Wen An County Tianhua Density Board Co., Ltd., Hebei Province. Start-up is scheduled for the second quarter of 2012.

- End -

The ANDRITZ GROUP
The ANDRITZ GROUP is a globally leading supplier of plants and services for the hydropower, pulp and paper, metals, and other specialized industries (solid/liquid separation, feed and biofuel). The Group is headquartered in Graz, Austria, and has a staff of approximately 14,700 employees worldwide. ANDRITZ operates over 120 production sites, service and sales companies all around the world.
ANDRITZ PULP & PAPER
ANDRITZ PULP & PAPER is one of the leading global suppliers of turnkey systems and services for the production of all types of pulp, paper, tissue paper, board, fiber-board (MDF), nonwovens, as well as of biomass boilers and gasifiers for energy production and of systems for the production of plastic films. The technologies available are employed for the processing of logs and annual fibers, the production of chemical and mechanical pulps as well as recycled paper fibers, recovery and reuse of chemicals, generation of energy from biomass, preparation of paper machine furnish from virgin or recycled fibers, production of paper, tissue paper and board, calendering and coating of paper, and the handling of reject materials and sludges. Services include complete mill maintenance, equipment upgrades and rebuilds, engineered wear products, and spare parts.