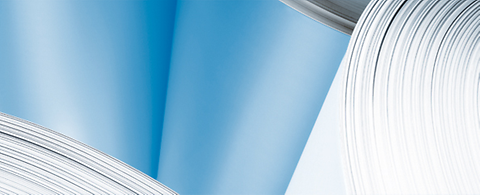 Successful start-up of the first ANDRITZ PrimeRun web stabilizers at Austrian Sappi Gratkorn mill
2008/11/17
International technology Group ANDRITZ successfully started up newly developed ANDRITZ web stabilizing systems at Sappi Austria Produktions-GmbH & Co. KG, a leading supplier of woodfree coated fine papers in Gratkorn, Austria.
The ANDRITZ scope of supply comprised the newly developed web stabilizers PrimeRun HV and PrimeRun D as well as PrimeVAC vacuum rolls, which were installed in the single-tier drying section of the two paper machines, replacing existing components. ANDRITZ met the rather tight delivery schedule of only six months for PM9 and eight months for PM11, and completed the upgrades within the very narrow timeframes of four and three days respectively. The agreed targets, such as increase of production speed, stable tail threading, and faster widening were quickly achieved. This has resulted in a further increase in efficiency for both paper machines.

A decisive factor for placing the order with ANDRITZ was the joint development of an innovative concept that enabled the customer to achieve all of the set targets.

- End -

The ANDRITZ GROUP
The ANDRITZ Group is a global market leader in the supply of customized plants, systems, and services for the pulp and paper industry, the hydropower industry, the steel industry, and other specialized industries (solid/liquid separation, feed, and biofuel). Headquartered in Graz, Austria, the Group has about 13,200 employees worldwide. It manufactures and sells its products and services globally.
About Sappi
The Sappi Group, headquartered in Johannesburg, South Africa is a leading producer of coated fine papers and chemical cellulose. In addition the Sappi Group produces newsprint, uncoated graphic papers, premium-quality packaging papers, and a range of coated speciality papers. The Sappi manufacturing operations located on four continents have a production capacity of 5.1 million t/y of paper and 3.4 million t/y of pulp.