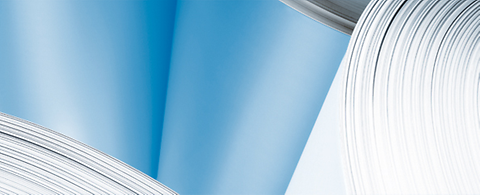 ANDRITZ receives rebuild order from Kolicevo Karton, Slovenia
2011/05/18
International technology Group ANDRITZ has received an order from Kolicevo Karton, Slovenia, to rebuild its KM 3 wet section (wire and press section). The aim of the rebuild is to improve the quality and extend the grade range with GC-qualities (chromo board). Start-up is scheduled for December 2011.
The existing cylinder mold formers will be replaced by a multilayer Fourdrinier wire for top, back, and filler.
ANDRITZ's PULP & PAPER business area is to supply three headboxes (PrimeFlow SW), the Fourdrinier wire section (PrimeForm SW) for three layers and the hybrid former (PrimeForm HB) for the filler dewatering. The existing press section will be complemented by a pick-up-roll for closed web run to the Kombi-press.
Kolicevo Karton is a member of Austrian Mayr-Melnhof Group, the largest producer of cartonboard in Europe and the leading manufacturer of coated recovered cartonboard worldwide.
- End -

The ANDRITZ GROUP
The ANDRITZ GROUP is a globally leading supplier of plants and services for the hydropower, pulp and paper, metals, and other specialized industries (solid/liquid separation, feed, and biofuel). The Group is headquartered in Graz, Austria, and has a staff of approximately 15,900 employees worldwide. ANDRITZ operates over 120 production sites, service and sales companies all around the world.
ANDRITZ PULP & PAPER
ANDRITZ PULP & PAPER is one of the leading global suppliers of turnkey systems and services for the production of all types of pulp, paper, tissue paper, board, fiber-board (MDF), nonwovens, as well as of biomass boilers and gasifiers for energy production and of systems for the production of plastic films. The technologies available are employed for the processing of logs and annual fibers, the production of chemical and mechanical pulps as well as recycled paper fibers, recovery and reuse of chemicals, generation of energy from biomass, preparation of paper machine furnish from virgin or recycled fibers, production of paper, tissue paper and board, calendering and coating of paper, and the handling of reject materials and sludges. Services include complete mill maintenance, equipment upgrades and rebuilds, engineered wear products, and spare parts.