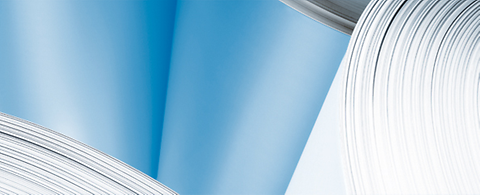 ANDRITZ sets new production record with Aracruz pulp drying system
2008/03/18
Aracruz Celulose S.A., Brazil, one of the world's largest pulp producers, has completed the upgrade project of their line C in Barra do Riacho. The 8 m wide pulp machine supplied by ANDRITZ in 2002 was originally designed for a production of 2,325 adt/d. The new guarantee production for the rebuild project carried out by ANDRITZ was set at 2,972 adt/d.
The performance test run was successfully finished on March 2, 2008.  A new production record - 3,112 adt/d of prime quality eucalyptus pulp - was reached; the speed at the cutter/layboy was 210 m/min.

With this record, the proven partners Aracruz and ANDRITZ have achieved a specific production of almost 400 adt/d and m working width, which once more proves the leading position of ANDRITZ twin wire technology.

The ANDRITZ Pulp Drying Team received "The Perfect Partner Award" for outstanding performance during the whole project phase from Aracruz.

- End -
The ANDRITZ GROUP
The ANDRITZ Group is a global market leader in the supply of customized plants, systems, and services for the pulp and paper industry, the hydropower industry, the steel industry, and other specialized industries (solid/liquid separation, feed, and biofuel).  Headquartered in Graz, Austria, the Group has about 12,000 employees worldwide.  It manufactures and sells its products and services globally.