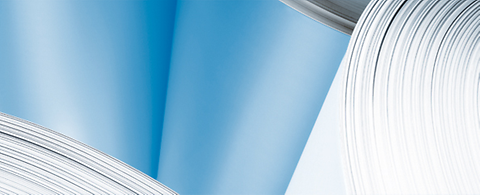 ANDRITZ to supply stock preparation equipment to P.T. Aspex Kumbong, Indonesia
2010/08/10
International technology Group ANDRITZ has received an order from P.T. Aspex Kumbong for the supply of stock preparation components for the Cileungsi mill, Indonesia.
By installing the new components, the quality of the pulp, which is processed on the paper machines in Cileungsi, will be improved. Thus, P.T. Aspex will be able to shift its production to more value-added paper products, in addition to newsprint. The start-up is scheduled for the second quarter of 2011.
ANDRITZ PULP & PAPER will supply loop #1 equipment for the DIP #1 line. The new equipment can handle the total capacity of 300t/d and consists of FibreFlow drum pulper, AhlCleaner, retrofits of existing screens with Bar TecW screen baskets and RoTec Dolphin rotors, SelectaFlot flotation cells, disc filter, CompaDis dispersing system, and a bleaching tower discharge system. The order also covers advanced basic engineering, site installation supervision, start-up, and training.
- End -
The ANDRITZ GROUP
The ANDRITZ GROUP is a globally leading supplier of plants and services for the hydropower, pulp and paper, metals, and other specialized industries (solid/liquid separation, feed and biofuel). The Group is headquartered in Graz, Austria, and has a staff of approximately 13,500 employees worldwide. ANDRITZ operates over 120 production sites, service, and sales companies all around the world.
ANDRITZ PULP & PAPER
ANDRITZ PULP & PAPER is a leading global supplier of turnkey systems and services for the production of all types of pulp, paper, tissue paper, board, fiber-board (MDF), nonwovens, as well as of biomass boilers and gasifiers for energy production and of systems for the production of plastic films. The technologies available are employed for the processing of logs and annual fibers, the production of chemical and mechanical pulps as well as recycled paper fibers, recovery and reuse of chemicals, generation of energy from biomass, preparation of paper machine furnish from virgin or recycled fibers, production of paper, tissue paper and board, calendering and coating of paper, and the handling of reject materials and sludges. Services include complete mill maintenance, equipment upgrades and rebuilds, engineered wear products, and spare parts