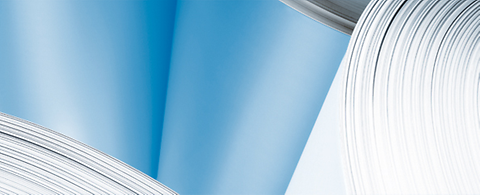 ANDRITZ to supply stock preparation equipment to SCA Graphic Laakirchen AG, Austria
2008/04/29
International technology group ANDRITZ received an order from SCA Graphic Laakirchen AG for supply of stock preparation machines to extend the existing deinking plant at the Laakirchen mill in Austria. The pulp obtained is used to produce magazine paper (SC gravure and offset). The order also covers site installation supervision, start-up, and training. The start-up is scheduled for February 2009.
The scope of supply comprises two disc filters, type DF57, with a disc diameter of 5.7 m as well as two twin wire presses with 2.8 m working width and five press nips to achieve maximum dryness. In order to increase the capacity of the deinking plant, the existing thickening lines will each be equipped with an additional disc filter and downstream twin wire press.

SCA Graphic Laakirchen AG has been successfully operating several ANDRITZ disc filters and twin wire presses in the deinking as well as in the groundwood pulp plant for many years. The excellent workmanship and high operational reliability of the ANDRITZ machines were decisive in selecting ANDRITZ for this follow-up order.


- Ende -
The ANDRITZ GROUP
The ANDRITZ Group is a global market leader in the supply of customized plants, systems, and services for the pulp and paper industry, the hydropower industry, the steel industry, and other specialized industries (solid/liquid separation, feed, and biofuel).  Headquartered in Graz, Austria, the Group has about 12,000 employees worldwide.  It manufactures and sells its products and services globally.