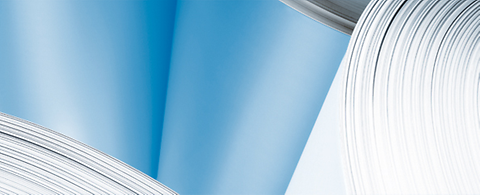 ANDRITZ to supply stock preparation equipment to Obeikan Paper Industries Co., Saudi Arabia
2009/05/20
International technology Group ANDRITZ received an order from Obeikan Paper Industries Co., Riyadh, Kingdom of Saudi Arabia for the supply of stock preparation subsystems to improve the stock quality for the top and filler layer of the board machine, increase the capacity of the pulping system for the filler layer, and improve overall runnability by removing impurities from converting broke.
The scope of supply comprises in detail:
an MC slot screening system (ModuScreen types A33, A12, A12), new second, third and fourth cleaner stages (AhlCleaner type SC133), and a dispersing stage in the second loop (CompaDis CDI0) for the Sorted Office Paper (SOP) line,
a new pulper impeller, reject dilution of existing first cleaner stage, and new second and third cleaner stages (AhlCleaner type SC133) for the MW/OCC line,
one protection screen (ModuScreen type C2R) for the converting broke line,
a new pulper impeller, trash pump, screening drum (FibreWashDrum FWD4), and a coarse screening system (ModuScreen types C2R, T2C) for the LPB line.
The excellent workmanship and high operational reliability of the ANDRITZ machines were decisive in selecting ANDRITZ for this order.
- End -
The ANDRITZ GROUP
The ANDRITZ GROUP is a global market leader for customized plants, process technologies, and services for the hydropower, pulp and paper, metals, and other industries (solid/liquid separation, feed and biofuel). The Group is headquartered in Graz, Austria and has a staff of 13,600 employees worldwide. ANDRITZ operates over 150 production sites, service and sales companies all around the world.