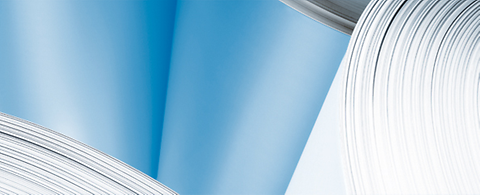 ANDRITZ to supply stock preparation technology for two new machines in China
2008/05/20
Graz, 20 May 2008. International technology Group ANDRITZ received an order from Yueyang Paper Co., Ltd., a member of the Hunan Tiger Forest & Paper Group Co. Ltd., to supply a complete deinking line, stock preparation systems, and paper machine approach systems for a new mill in Yueyang, Hunan Province. The ANDRITZ technology will prepare quality stock for two new 5.3 m wide paper machines based on NBKP, LBKP, APMP, and MOW furnishes.
Yueyang selected ANDRITZ to deliver all the major components, process and control engineering, as well as erection supervision, start-up services, and service parts for above mentioned system. The systems are scheduled to be operational between June and August 2009.

This order once again confirms ANDRITZ's leading position for stock preparation equipment in China. The decisive factors for the order award to ANDRITZ were both the superior deinking technology and the ability to process MOW furnishes with very high energy efficiency.  

Three-loop deinking line

The line will use American Sorted Office Paper (ASOP) and Local Office Waste Paper to produce a deinked pulp with quality comparable to market pulp (up to 82% ISO). Design capacity is 550 t/d. The pulp will be used for various paper grades such as environmentally friendly copy paper and premium offset printing paper.

ANDRITZ will supply new equipment for all process stages, including:
FibreFlow® drum pulper
Additional equipment for the pulper feeding
HD cleaning and coarse screening
MC fine screening
LC cleaner plants
LC fine screening
Three disc filters
Two pulp screw presses for HC-thickening
De-ashing of press filtrate utilizing RotoWash
Two high-temperature dispersing stages with CompaDis dispersers
SelectaFlot flotation cells
HC peroxide bleaching
Post bleaching using FSA
Gravity table and sludge screw press for sludge dewatering
Stock preparation and approach systems
Providing pulp to the two new paper machines the stock preparation and approach system basically consists of:
Two stock preparation lines for NBKP and LBKP including seven Papillon refiners
Thick stock screening system
PM approach system with AhlCleaner cleaner plant, Multi-Retention dual Deculator® and ModuScreen headbox screens for stock and dilution lines
Fiber recovery with disc filters
FibreSolve under-machine pulpers

- End -
The ANDRITZ GROUP
The ANDRITZ Group is a global market leader for customized plant, systems and services for the pulp and paper, hydropower, steel and other specialized industries (solid/liquid separation, feed and biofuel). The Group is headquartered in Graz, Austria and has a staff of approx. 12,300 employees worldwide. It develops and makes its high-tech systems at production, service and sales sites all around the world.