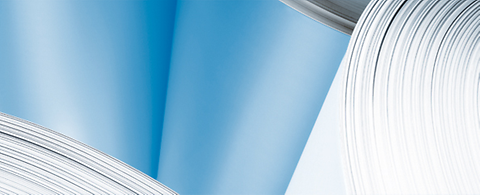 ANDRITZ to supply complete tissue machine to Shandong Chenming Paper Holdings, China
2009/07/20
Following the order to supply all process technologies for a greenfield kraft pulp mill, international technology Group ANDRITZ has been awarded a further order by Shandong Chenming Paper Holdings - one of the largest pulp and paper producers in China - for one of its mills in the Shandong Province.
To Shouguang Meilun Paper Co., Ltd., a company of the Chenming Group, ANDRITZ PULP & PAPER - one of the leading suppliers to Chinese tissue producers - will deliver a 5.6 m wide PrimeLine tissue machine with a maximum design speed of 2,000 m/min, including stock preparation and approach flow system. The tissue machine is targeted for start-up at the end of 2010.
Key components of the machine are an 18-foot yankee dryer, a two-layer headbox, PrimePress XT Shoe Press, and an advanced linear reel; the supply also comprises ANDRITZ's PrimeControl automation system.
To a large extent, ANDRITZ Technologies China Ltd. in Foshan, Guangdong Province, will be responsible for procurement and manufacturing of components and equipment for the complete ANDRITZ scope.
-End-
The ANDRITZ GROUP
The ANDRITZ GROUP is a global market leader for customized plants, process technologies, and services for the hydropower, pulp and paper, metals, and other industries (solid/liquid separation, feed and biofuel). The Group is headquartered in Graz, Austria, and has a staff of 13,600 employees worldwide. ANDRITZ operates over 150 production sites, service and sales companies all around the world.
ANDRITZ PULP & PAPER
The PULP & PAPER business area is a global leader in the supply of systems, equipment, engineered wear products, and services for the production of all types of pulp (chemical pulp, mechanical pulp, recycled fiber pulp), paper, board, tissue, fiber-board (medium-density fiber board), and nonwovens, and also manufactures biomass boilers for power production. Through the successful acquisition and integration of complementary technologies, the business area has become a full-line supplier of production systems and services to the pulp and paper industry. The technologies are employed for processing of logs and annual fibers, production of chemical and mechanical pulps (cooking or refining, washing, bleaching, screening, and drying), recovery and reuse of chemicals, generation of biomass energy, preparation of paper machine furnish from virgin or recycled fibers, production of tissue, paper and board products, calendering and coating of paper, and handling of reject materials and sludges. Service offerings are focused on assisting customers in increasing their operational efficiency, while reducing operating costs. The business area provides customized basic and detailed engineering, procurement, manufacturing, equipment erection and supervision, training and start-up services, and EPC deliveries.