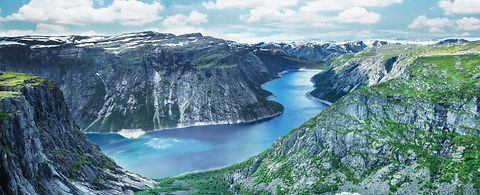 Modernization and renewal of existing hydropower plants in India
Your local partner for service and rehabilitation of hydropower plants
ANDRITZ Hydro's service portfolio supports the entire lifecycle from design to engineering, to manufacturing as well as installation and finally to commissioning and training. Among services, the company also undertakes the operation and maintenance of hydro power plants.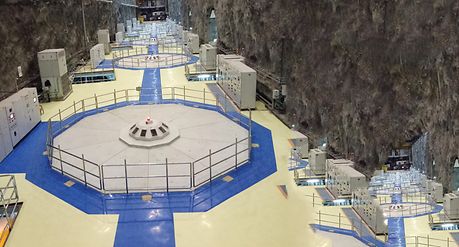 ANDRITZ Hydro provides tailor-made solutions, a wide range of products and spares as well as a large portfolio of services of hydropower plants. This is aimed primarily to increase plant availability and reliability thereby boosting power generation through optimal utilization of water resources to enable the customer increase revenue opportunities from peak power generation.
ANDRITZ has renovated, modernized and uprated over 200 units in India, Nepal, Bangladesh and Bhutan through its presence in India. The company is predisposed to look into its clients' concern for its hydro assets thereby assisting in optimal plant availability, operability and efficiency.
ANDRITZ has serviced, renovated and uprated over 101 units since 1998 in India and stands out to be most preferred partner to its clients in the service and rehabilitation of hydropower plants. With its state-of-the-art manufacturing plants in India, ANDRITZ is capable of undertaking health assessment and the renovation and modernization of the entire electro-mechanical works. The company also undertakes the Operation and Maintenance of these plants.
The company has two state-of-the-art manufacturing facilities in Bhopal and Prithla to cater to the local market in addition to the neighbouring countries. Through its vast experience, ANDRITZ has renovated, modernized and uprated (RMU) several hydropower plants in India. The company is also an Original Equipment Manufacturer (OEM) of numerous plants for which it supplies core components and spares through its Small Services Business (SSB).
The hydropower plant services range of ANDRITZ Hydro India
Health assessment
Renovation and uprating of all types of hydro turbines and generators
Coating for underwater parts including runners
Upgradation of Control & Monitoring Systems (SCADA)
Upgradation of microprocessor based protection systems
Replacement or renovation of electrical balance of plant
Supply of core components and spares
Operation and maintenance
Benefits
Service and rehabilitation of existing plants has multiple advantages. Some being improved plant load factor, improved efficiency in generation, no requirement of fresh clearances and land. The renovation of a project requires lesser capital cost and the plant life extends several years. Even more importantly, an ANDRITZ renovated project will increase generation of the plant hence making the proposition a profitable one for its client.

Services in detail
Health assessment
ANDRITZ undertakes the health assessment of existing plants by carrying out inspections of underwater parts and quality tests of core components. In the assessment process, hydraulic studies are also undertaken on a case basis. A detailed analysis is done on the generation data to know the trend of a particular plant and assess the life of specific units. This helps the client make correct decisions on his future action of his hydro asset.
Renovation, modernization and uprating
Over a long period in operation, a hydropower plant will wear down and its availability and hydraulic performance decreases thereby affecting the operationality of the plant. The clients' earnings have an impact due to this wear down where the earnings decrease and the operation and maintenance costs increase. ANDRITZ's expertise in the services solutions of hydropower plants addresses the complete "water-to-wire" concept involving a wide range of products, systems and services.
Small Services
The Small Services business focusses primarily on spares and services of existing plants and entails various advantage to the plant owner. The need to redesign components and interchangeability is minimized. The SSB undertakes overhauling supervision, troubleshooting works and periodic services of these units which mainly cover automation equipment, turbines and generators.
Digital solutions
In future, digitizing of existing hydro assets through Industry 4.0 IoT based technology
will create tremendous value for the hydropower industry through automation, cloud services and big data. ANDRITZ's digital solutions are capable of adapting to the specific needs of its customer and this will play an important role in hydro asset management strategies in the future.
Operation and Maintenance
ANDRITZ provides complete operation and maintenance services for hydropower plants. With ANDRITZ's O&M solutions, the client benefits through enhanced power generation, higher plant availability and reduced operation and maintenance costs. With its commitment to clients, ANDRITZ adds strategic asset based value through its innovative, professional and world class operation and maintenance services.