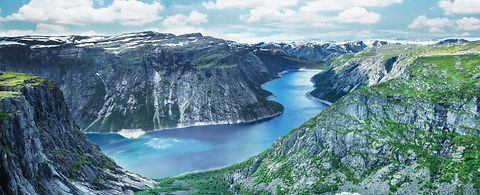 Opportunities of the hydropower market
Hydropower is the most proven and best-developed form of renewable electricity generation.
Approximately 70% of the earth is covered with water, which means that there are 14.3 billion cubic meters of a renewable, clean energy source. Electricity from hydropower is cost-effective and not subject to price volatility –unlike fossil fuels. It offers socio-economic benefits since the construction of hydropower plants also creates local jobs, supports the regional economy, water supply and flood protection are guaranteed, and it can also be used for irrigation and shipping navigation.
An increasing awareness of global climate change and sustainable electricity generation, social responsibility on the part of politics, as well as an increasingly critical attitude toward CO2 emissions from fossil fuels, will cause demand for hydropower to increase in the coming years.
Hydropower remains the largest source of renewable energy in Mexico, making up about 80 percent of the country's renewable energy supply. At the end of 2017, roughly 17 per cent of the country's total installed capacity was hydropower, accounting for 12 per cent of all sources of electricity generation. The country has an installed hydropower capacity of 12,125 MW and an estimated 27,000 MW of economically feasible hydropower potential.
About 50% of the primary and secondary equipment installed in existing hydropower plants all over the world is more than 40 years old. Thus, the market is being increasingly driven by modernization and upgrading of existing hydropower plants.
ANDRITZ Hydro in Morelia focus on projects in Mexico, Central America and the Caribbean. We have collaboration agreements with ANDRITZ Hydro in Canada, the United States, Colombia and Peru and our manufacturing capacity is available for hydroelectric projects around the world.