Canada - Energy from Ocean to Ocean
Due to its geography and climate, Canada has a long tradition of electricity production from hydropower.
The first Canadian hydropower station was commissioned in 1891 at Chaudière Falls, in Ottawa. Since then, more than 77 GW of hydroelectric capacity has been installed, producing some 388 TWh a year.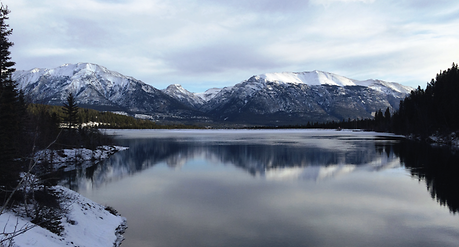 Today, hydropower is the leading source of electricity, supplying 60% of Canada's generation, mainly from Québec, British Columbia and Ontario. Nonetheless, an additional technically feasible hydro potential of about 240 GW still exists. Canada's aim to develop diverse energy resources while maintaining its commitment to the environment, for example by reducing greenhouse gas emissions, could see additional growth for hydropower.

ANDRITZ HYDRO in Canada
ANDRITZ HYDRO's engagement in Canada dates back to 1892. Since then, ANDRITZ HYRO has installed or modernized more than 950 units with about 50 GW of capacity, almost 65% of the country's total.

ANDRITZ HYDRO's presence in Canada increased with the acquisition of the GE Hydro assets in 2008 and its head office and turbine technology center established in its current location of Pointe Claire, Quebec. Currently a team of 375 employees works at ANDRITZ HYDRO Canada across many locations including: hydraulic test lab in Lachine, Quebec; electrical power systems/automation design office and manufacturing facility in Chambly, Quebec; a generator technology center and bar/coil plant in Peterborough, Ontario; a regional office in Richmond, British Columbia, and the most recent addition, a gate design and manufacturing facility in Paris, Ontario (ANDRITZ HYDRO AFI).

ANDRITZ HYDRO in Canada is a fully integrated partner with staff and experience for the complete life cycle of hydroelectric generating equipment. The expertise and know-how extends from research and development up to full engineering, project management, sourcing, installation, commissioning, and servicing of turbines and generators. This enables full service for large new units, small hydro units including automation as well as for the rehabilitation of existing plants.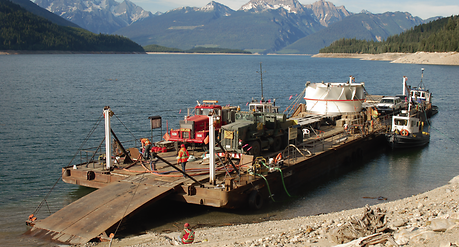 Among the biggest orders ANDRITZ HYDRO has delivered in the Canadian market are large hydropower plants such as HPP La Grande-2 (5,616 MW), HPP Churchill Falls (5,428 MW) and HPP La Grande-3 (2,418 MW). However, important generation facilities like HPP Limestone, HPP Mica Dam, HPP G.M.Shrum or HPP Sir Adam Beck can also be found within ANDRITZ HYDRO's references.
HPP Mica Dam:
ANDRITZ HYDRO recently placed into service two new complete units (2×520 MW) at BC Hydro's Mica hydropower plant, totaling the generating facility up to 2,840 MW. The work was executed under very high safety standards for the workers and with special care for the environment to protect the pristine region from any contamination by the works.
HPP Bighorn:
The contract for the 120 MW Bighorn hydropower plant is the second – after HPP Spray – to come under the compound Master Service Agree­ment (MSA) with TransAlta.

ANDRITZ HYDRO's scope of works includes a complete stator replacement, a generator ventilation upgrade, the modification of the thrust bearing, as well as various inspections and instrumen­tation work. Closing of the project is scheduled for mid-2016.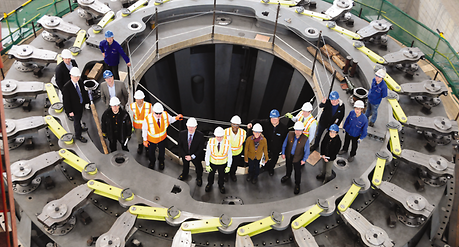 HPP Ear Falls:
In May 2015, ANDRITZ HYDRO received a contract from GDB Constructeurs for the modernization of the intake gates for the 22 MW Ear Falls Generating Station. The scope of supply for ANDRITZ HYDRO includes design, supply, installation, and commissioning of eight intake gates, embedded parts and hoists. The project is scheduled for four consecutive years, final commissioning is due to take place in September 2018.
HPP La Grande-3:
At the end of 2015, Hydro Quebec awarded ANDRITZ HYDRO a contract for the modernization of the generator excitation systems at the La Grande-3 hydropower plant. The scope of supply for ANDRITZ HYDRO comprises design, supply, and delivery of 12 excitation systems, including a new HIPASE-E regulator. This order is the first high-voltage excitation project for ANDRITZ HYDRO for the North American market and the biggest to date for ANDRITZ HYDRO Chambly.
ANDRITZ HYDRO delivered 1,000 MW of small hydro generating units so far.
Small hydro in Canada:
Compact Hydro business is proving to be very successful in Canada. So far ANDRITZ HYDRO has delivered 90 units with 1,000 MW of capacity. In the last three years alone ANDRITZ HYDRO has designed and/or delivered about 24 Compact Hydro units, projects including  as HPP Upper Lillooet, HPP Boulder Creek, HPP McLymont, HPP Okikendawt, HPP Volcano Creek, HPP Long Lake, HPP Forrest Kerr, and HPP New Post Creek.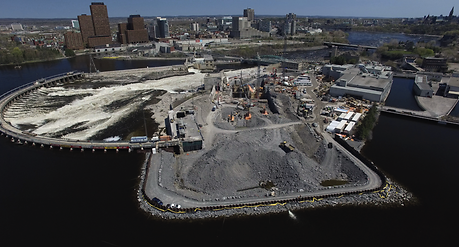 HPP Chaudière Falls:
To close the loop and coming back where it all started for hydropower in Canada, ANDRITZ HYDRO was awarded in August 2014 a contract by Chaudière Hydro LP., a Hydro Ottawa subsidiary, for a complete "from water-to-wire" package for the Chaudière Falls plant. Hydro Ottawa will now build a new 32 MW run-of-river power plant with the four most powerful ECOBulb*) turbines delivered to date by ANDRITZ HYDRO.
*) Trademark of the ANDRITZ GROUP. For information regarding ownership and countries of registration, please visit ANDRITZ trademarks. 
CANADA FACTS
| | |
| --- | --- |
| Population | 35.85 Mio. |
| Access to electricity | 100% |
| Installed hydro capacity | 77,500 MW |
| Hydro capacity under construction | 6,500 MW |
| Share of generation from hydropower | 60% |
| Hydro generation | 388 TWh |
| Technically feasible hydro generation potential | 240,000 MW                |
Source: Hydropower & Dams World Atlas 2015 and the World Bank