Mexico - An Emerging Global Player
In recent years, the government has introduced economic reforms with the aim of improving competitiveness and economic growth of the Mexican economy.
Demand for electricity is increasing by about 2,500 MW/year, but there are still some rural regions with limited access to electricity. To meet this increasing demand, reforms of the energy sector were also implemented.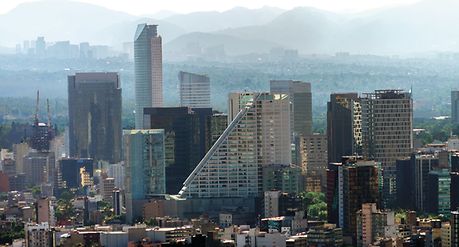 The technically feasible hydropower potential in Mexico is around 135,000 GWh and in 2014, 47 plants provided an installed capacity of 11,509 MW. Since then seven plants have been taken out of service, but more than 4,300 MW of new hydro capacity is planned by 2024. Some 3,200 MW of existing hydro capacity is at plants more than 40 years old, representing a major opportunity for the service and rehabilitation market.
ANDRITZ HYDRO in Mexico
For decades ANDRITZ HYDRO has successfully operated in the Mexican hydropower market and its office and manufacturing site in Morelia was founded in 1981. However, the company has been active in the country for far longer. First equipment deliveries date back to the beginning of the 20th century - HPP Tampico, HPP Guadalajara and HPP Gavito Puebla were all commissioned in 1909. Since then, ANDRITZ HYDRO and its predecessor companies have delivered and refurbished more than 250 units with a total capacity of about 4,500 MW. Among these orders are major hydropower stations like HPP Chi­coasen (1,500 MW), HPP Infernillo (1,120 MW), HPP Malpaso (1,080 MW), HPP Angostura (900 MW), HPP La Yes­ca (750 MW), HPP El Caracol (600 MW), HPP Temascal (354 MW), HPP La Villita (300 MW), HPP Zimapan (292 MW), and HPP Agua Prieta (240 MW).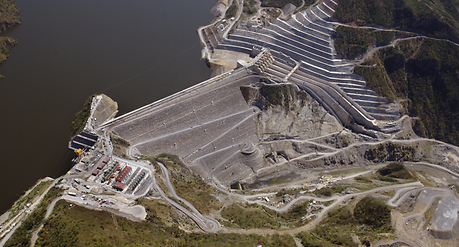 HPP Temascal I:
In March 2015, ANDRITZ HYDRO received a contract from the Mexican state-owned utility Comisión Federal de Electricidad (CFE) for the rehabilitation of units #1–#4 at the Temascal I hydropower plant on the Tonto River in the state of Oaxaca, Mexico.

The contract comprises design, engineering, disassembly, assembly, logistics, testing on-site, and commissioning. Part of the contract also covers financing of the goods and services supplied, as well as corresponding Preliminary Acceptance Certificates (PAC) for each unit after installation at the site. ANDRITZ HYDRO will deliver new stator windings, stator laminations, pole windings, turbine runners including fixed turbine part modifications, wicket gates, spiral cases, and bottom rings - as well as repair works for the rotor, stator, and head cover for each unit. The efficiency of the Francis turbines will be increased, reducing the specific consumption of water per kWh and thus enhancing the profitability of the plant.

The project shall be executed within 42 months, inauguration is planned for September 2018.
HPP La Venta:
The hydroelectric power plant La Venta is located on the river Papagayo, near of the city of Tierra Colorada, Guerrero, in Mexico. It was first inaugurated in October 1965. In September 2013, during the tropical storm Manuel, the hydropower plant was flooded and the radial gates, automation, and electrical equipment were destroyed. The CFE utility launched a tender for the rehabilitation of the complete hydroelectric power plant in 2014. Motores e Ingeniería Mexmot, S.A. de C.V. was awarded the full contract for rehabilitation of civil works, access roads, mechanical repair, automation, and electrical equipment. ANDRITZ HYDRO won the contract from Motores e Ingeniería Mexmot, S.A. de C.V. to supply the SCADA and control systems, static excitation, protection and metering, as well as turbine governor and communication equipment. The five ge­nerating units are scheduled to re-start commercial operations in 2016.

ANDRITZ HYDRO has a strong presence in Mexico, especially for turbine and automation system modernization projects and strives to expand its portfolio of services in Latin America.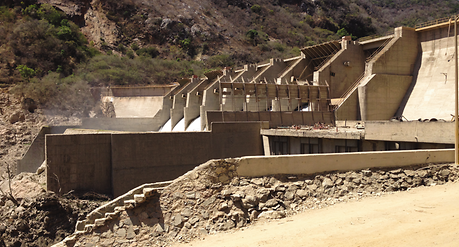 MEXICO FACTS
| | |
| --- | --- |
| Population | 127 Mio. |
| Access to electricity | 99.1% |
| Installed hydro capacity | 12,269 MW |
| Hydro capacity under construction | 1,800 MW |
| Share of generation from hydropower | 15% |
| Hydro generation | 38,145 GWh |
| Technically feasible hydro generation potential | 135,000 GWh                |

Source: Hydropower & Dams World Atlas 2015 and the World Bank