Ecuador - Hydropower, the Energy Source of the Future
Ecuador has a developing economy that is highly dependent on petroleum and agricultural products.
Electricity demand is expected to increase dramatically over the next decade.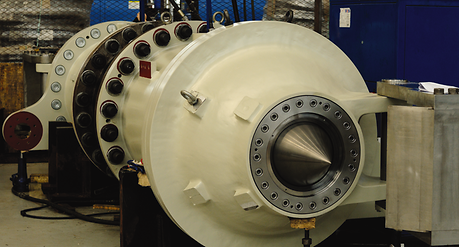 The government wants up to 80% of the nation's electricity supply to be covered by renewable resources, preferably hydropower. As a result, laws and new regulations were introduced to enhance private investments in this sector. So far, only about 7% of the technically feasible hydropower potential has been developed. While 3,069 MW of hydro capacity is currently under construction, more than 7,000 MW are planned in order to end the dependency on imported fuel for power generation.
ANDRITZ HYDRO in Ecuador
ANDRITZ HYDRO has a long history in Ecuador. Electro-mechanical equipment for HPP Riobamba was delivered back in 1923. Since then ANDRITZ HYDRO delivered and rehabilitated more than 60 units with a total output of about 2,000 MW, representing an impressive 88% of the nation's hydropower capa­city. Important projects like HPP Coca Coda Sinclair, with 1,500 MW the biggest hydropower plant in Ecuador, can be found on ANDRITZ HYDRO's reference list.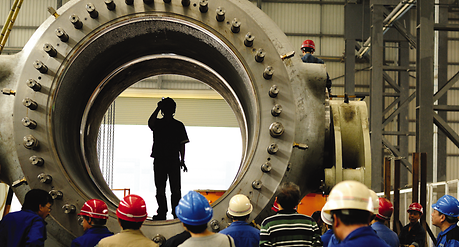 HPP Due:
Hidroalto Generacion De Energia S.A. awarded ANDRITZ HYDRO a contract for the supply of electro-mechanical equipment for the Due hydropower plant in 2015. The order follows the successful project of HPP Calope. The scope of supply comprises two 25 MW horizontal Francis turbines, generators, inlet butterfly valves, pressure relief valves, hydraulic power units, cooling system, control and automation, as well as electrical auxiliaries. Final commissioning is expected by mid-2017.
The customer is planning a 15 MW extension of HPP Due.
HPP Sigchos:
In April 2015, ANDRITZ HYDRO received a contract from Hidro­sigchos C.A. for the Sigchos hydropower plant. The scope of supply includes design and delivery of three horizontal, three-jet Pelton turbines with a capacity of 6 MW each, synchronous generators, main inlet valves, hydraulic power units, governors, cooling water system, Electrical Power Systems, automation, as well as transport, installation, commissioning, and all performance tests. Start of commercial operations is scheduled for December 2016.

ANDRITZ HYDRO looks forward to the development of hydropower in this important market and is ready to support this with state-of-the-art technology and know-how.
ECUADOR FACTS

| | |
| --- | --- |
| Population | 16.14 Mio. |
| Access to electricity | 97.2% |
| Installed hydro capacity | 2,300 MW |
| Hydro capacity under construction | 3,069 MW |
| Share of generation from hydropower | 46% |
| Hydro generation | 11,458 GWh |
| Technically feasible hydro generation potential | 133,507 GWh                |

Source: Hydropower & Dams World Atlas 2015 and the World Bank