Brazil - Hydropower Energizing People
Brazil is the second-largest producer of hydroelectric power in the world and has the largest hydropower resources in South America.
About three-fourths of its electric power supply is based on hydropower.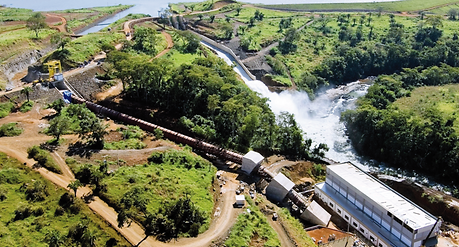 The big challenge is the country's reliance on mainly one resource for most of the country's electricity generation, combined with the distant and disparate locations of its population centers.

According to government studies, there is a technically feasible hydropower potential of about 1,250 TWh, with some 15,900 MW of capacity currently under construction.
ANDRITZ HYDRO in Brazil
ANDRITZ HYDRO has been present in Brazil for more than 100 years – the first unit delivered was for HPP São Paulo in 1906. To date, ANDRITZ HYDRO has delivered or refurbished 686 generating units with a total installed capacity of more than 30,000 MW – some of which are still under construction – out of an installed total of about 90,200 MW.


ANDRITZ HYDRO S.A. and ANDRITZ HYDRO Brasil Ltda. with office in the city of Barueri and manufacturing facility in the city of Araraquara, both in the state of São Paulo, are responsible for engineering and manufacturing of equipment for small, medium and large hydropower plants, as well as for the development of automation solutions for both new plants and modernization projects.

ANDRITZ HYDRO was involved in almost all major hydro projects in Brazil to date, such as HPP Itaipu (14,000 MW), HPP Belo Monte (11,233 MW), HPP Tucurui (8,370 MW), HPP Jirau (3,750 MW), HPP Ilha Solteira III (3,444 MW) and HPP Santo Antonio (3,580 MW).
HPP Belo Monte:
When completed the Belo Monte Complex, under construction in Altamira, will be the largest hydropower plant in Brazil and the fourth largest in the world. The complex comprises two powerhouses. The major one will be on the Belo Monte site, consisting of 18 Francis turbines, each with an output of 611 MW. The second, complementary powerhouse will be built at the Pimental site next to the main dam, consisting of six 38.8 MW Bulb turbines.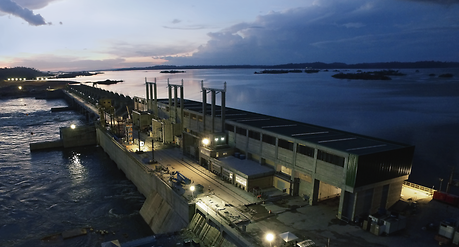 The ANDRITZ HYDRO scope of supply for the Belo Monte powerhouse includes four vertical Francis turbines and generators, one blow-down system, as well as 18 excitation systems. For the Pimental powerhouse ANDRITZ HYDRO will supply the entire electro-mechanical equipment consisting of six Bulb turbines with horizontal generators, electrical power systems, mechanical auxiliaries and automation, protection and control systems equipment, and one of the world's largest spillway gates. With a total length of 445.5 m, it holds 18 radial gates, each 20 m long and 22 m high.
HPP Foz do Areia:
In October 2015, ANDRITZ HYDRO signed a contract with Companhia Paranaense de Energia (COPEL) for the modernization of their largest hydropower plant, Foz do Areia on the Iguaçu River. The contractual scope comprises the supply of four new turbine runners, including turbine governors, complete hydraulic power unit and air compressors, four new excitation systems, shaft seals, auto lubricating distributor bushings, head cover drainage system, pipes, valves, as well as transportation, installation, and commissioning. The project is scheduled to be executed within 70 months.
HPP Serra da Mesa:
CPFL and Fur­nas have awarded ANDRITZ HYDRO a contract for the modernization of the Serra da Mesa hydropower plant, an embankment dam on the Tocantins Ri­ver. The contractual scope for ANDRITZ HYDRO comprises design, supply, delivery, and commissioning of three excitation systems, including the new HIPASE-E regulators in redundant configuration. This order represents an important excitation reference for the new HIPASE platform of ANDRITZ HYDRO. The commissioning of the first unit is planned for the end of 2016.
HPP Sinop:
In 2014, ANDRITZ HYDRO was sub-contracted by Con­strutora TRIUNFO SA to supply the electro-mechanical equipment for the Sinop hydropower plant on the Teles Pires River. The final customer is a consortium composed of Eletronorte, Companhia Hidro-Elétrica do São Francisco S.A. (Chesf S.A.) and Électricité de France (EDF). ANDRITZ HYDRO is suppling the hydraulic engineering, model testing, turbine and generator engineering, two vertical Kaplan turbines, two synchronous 223.3 MVA generators, two excitation systems, and two governors, as well as transportation to the site, erection supervision, and commissioning. At 204 MW each, the units installed at HPP Sinop will not only be the largest Kaplan turbines in Brazil, but the third largest such machines in the world. The start of commercial operations is scheduled for January 2018.

With its skilled staff and high quality manufacturing ANDRITZ HYDRO has a leading role in the Brazilian market covering the full range of solutions for new hydropower plants, for small hydropower plants, and for modernization projects.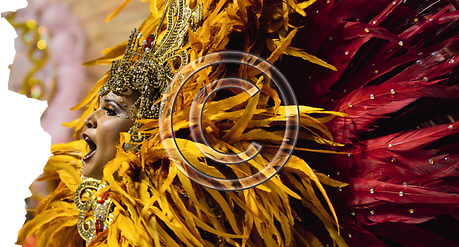 FACTS

| | |
| --- | --- |
| Population | 207.8 Mio. |
| Access to electricity | 99.5% |
| Installed hydro capacity | 90,200 MW |
| Hydro capacity under construction | 15,900 MW |
| Share of generation from hydropower | 60% |
| Hydro generation | 373,000 GWh |
| Technically feasible hydro generation potential | 1,250,000 GWh   |

Source: Hydropower & Dams World Atlas 2015 and the World Bank