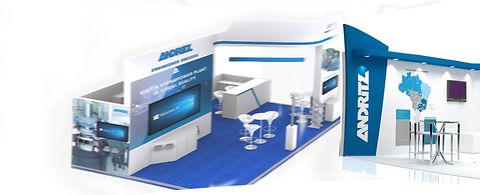 Customer Day Nepal 2018
A successful event in this dynamic hydropower market
For the third time on December 11, 2018, ANDRITZ Hydro has been inviting the Nepalese hydropower community to the Customer Day Nepal. The event took place in Kathmandu, the capital of Nepal.
More than 200 customers, investors, partners, governmental institutions and interested companies took the unique opportunity for an information update about the solutions, services and products of ANDRITZ Hydro and for an intensive experience exchange between all participants. Special presentations highlighted the global hydropower market trends, solutions for large hydropower stations, and experiences with small and mini hydropower stations.
The event was opened by Mr. Dibesh Shrestha, Managing Director of ANDRITZ Hydro Nepal, and Mr. Josef Ullmer, Managing Director & CEO Regional Executive India, South East Asia, Australia, and New Zealand. The keynote speeches were given by the Nepalese Minister of Energy, H.E. Hon. Barsha Man Pun, the Austrian Ambassador to India and Nepal, H.E  Brigitte Oeppinger-Walchshofer, and the Austrian Attaché for Transport Innovation and Technology of Austrian Embassy Indonesia, Mr. Michael Lederer.
Currently, there are more than 700 MW of hydropower capacity is under construction in Nepal, of which about 97% is contracted with ANDRITZ Hydro. The latest successful project award was 2018. Other important references include HPP Middle Bhotekoshi (105 MW) and HPP Upper Tamakoshi, with 465 MW the largest hydroelectric project in Nepal to date.
This year's Customer Day Nepal proofed again the strong position of ANDRITZ Hydro is this very dynamic market.
Here are some pictures from the event