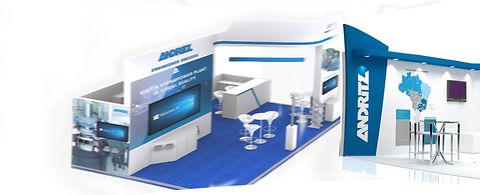 Customer Day Vietnam 2018
Great success for ANDRITZ Hydro
After six successful realized Customer Days in Hanoi, capital of Vietnam, ANDRITZ Hydro has invited customers, partners, investors and governmental bodies to a special Customer Day in Ho Chi Minh City in the South of Vietnam on October 4, 2018 for the first time.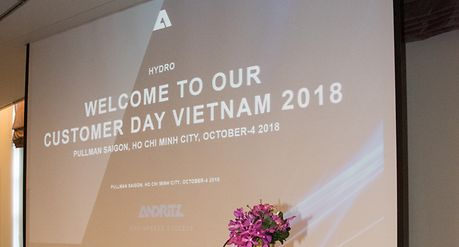 The event was opened with a welcome speech of the local ANDRITZ Hydro Managing Director Mr. Michael Moggie, followed by a keynote of Mr. Dao Ha Trung, Honorary Consul of the Austrian Embassy to Vietnam in Ho Chi Minh City. A customer keynote by Mr. Do Minh Tien, Deputy General Director of AGRIMECO, and a special keynote from Mr. Michael Lederer, Attaché for Transport, Innovation & Technology at the Austrian Embassy to Indonesia rounded up the opening ceremony.
ANDRITZ Hydro presented the portfolio of products and services for hydropower plants, especially solutions for low head applications, pumped storage plants and small hydropower. A networking lunch offering excellent opportunities for an intensive information exchange between all participants took place at the end of the event.
The first Customer Day Vietnam in Ho Chi Minh City was a great success and underlined the leading position of ANDRITZ Hydro in the booming hydropower market of Vietnam.
Here are some pictures from the event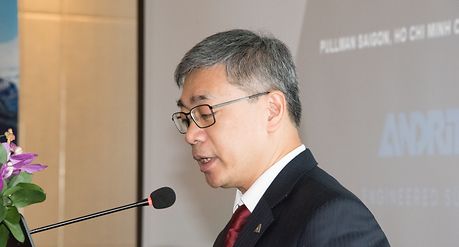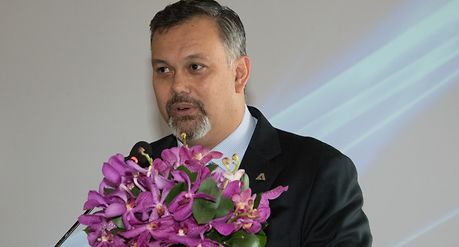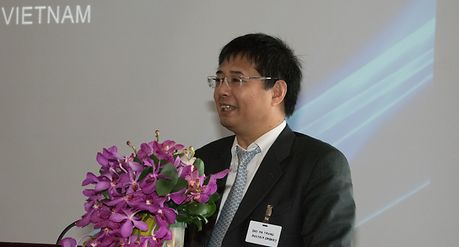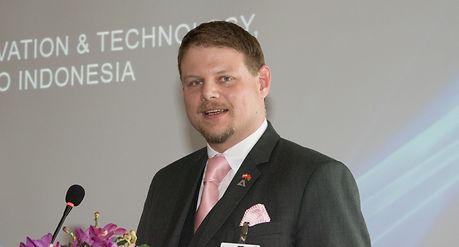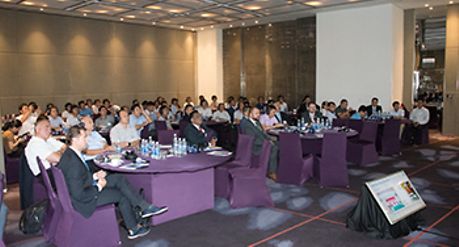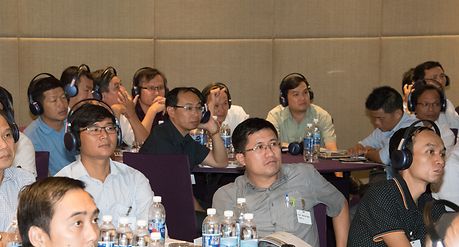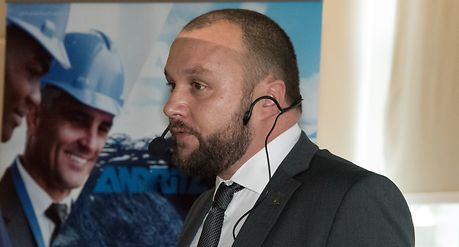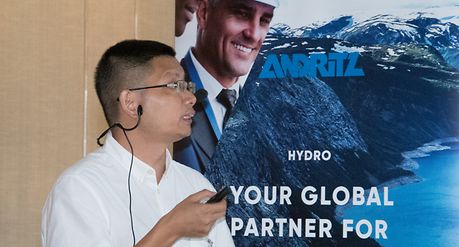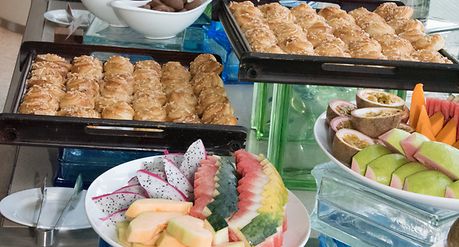 Find out more about our activities ...