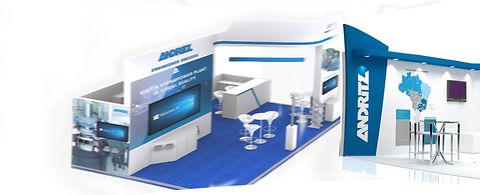 Customer Day Vietnam 2019
Hydro solutions for a booming market
For many years, ANDRITZ is organizing Customer Days in Vietnam. After several events in Hanoi, capital of Vietnam, and Ho Chi Minh City, this year we invited customers, partners, investors and governmental bodies to the city of Da Nang, in the heart of Vietnam on October 10, 2019. More than 100 persons took the opportunity and accepted our invitation.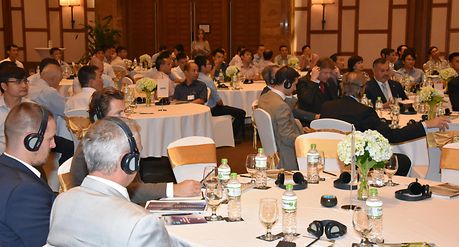 Mr. Michael Moggie, Managing Director of ANDRITZ Hydro Vietnam, opened the event. The keynote speeches were presented by HE. Mr Thomas Schuller-Goetzburg, Austrian Ambassador to Vietnam, Mr. Michael Lederer, Austrian Special-Attaché for Transport, Innovation & Technology, Mr. Dietmar Schwank, Austrian Commercial Counsellor in Vietnam, and Mr. Pham Hoang Viet, Director of Xekaman 1 Power Co. Ltd.. ANDRITZ presented current and upcoming solutions for the hydropower market of Vietnam – especially our portfolio for pumped storage plants, new approaches for automated engineering of small hydropower plants, as well as the new hybrid battery solution HyBaTec. The event was officially closed by the new appointed general director of ANDRITZ Vietnam, Mrs. Doan Thi My Hanh.
Starting the event by midday, we took the opportunity to invite all participants to a gala dinner afterwards, giving excellent opportunities for an intensive information exchange between all participants. The Customer Day Vietnam 2019 – the third in sequence - was a great success and underlined again the leading position of ANDRITZ in the booming hydropower market of Vietnam.