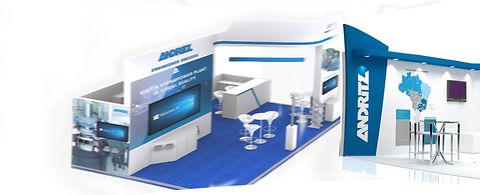 FILDA 2019
The FILDA, which will take place in Luanda from July 9-13, 2019 is the biggest international fair in Angola.
It presents Companies from different business sectors like Petrol, Energy, Communication, Agriculture and others.
As in former years there will be again a German Pavilion at the FILDA 2019 to emphasize the engagement of German companies in Angola.
The German Pavilion, which won prices in former years, counts with the participation of eleven German companies with activities in Angola.
You are highly welcome at our booth where ANDRITZ experts will inform you about successful and proven technologies for hydropower:
or about single systems and products, for example
Location
Eventos Arena
Rua Tipografia Mama Tita, Edifico Soleil
Imgombotas, Luanda