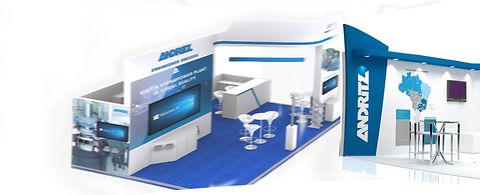 Customer Day Nepal 2019
On December 12, 2019, ANDRITZ Hydro organized its Customer Day Nepal in Kathmandu for the fourth time.
The event was opened by Mr. Kul Man Ghising, Managing Director of Nepal Electricity Authority, Mr. Matthias Radosztics, Deputy Head of Mission, Austrian Embassy India and Nepal, Mr. Michael Lederer, Special Attaché for Transport, Innovation and Technology, and Mr. Josef Ullmer, Regional Executive, South Asia, South East Asia & Oceania.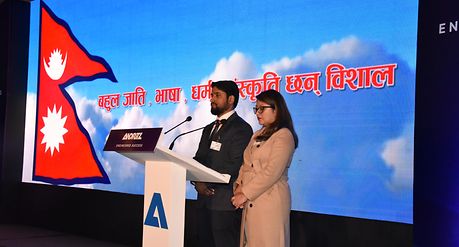 ANDRITZ Hydro has a long history in Nepal and has been a part of the country's growth story and has been associated with Nepal for three decades now. The company has a portfolio in Nepal of more than 30 projects (commissioned and / or under construction) totaling nearly 1,200 MW of electricity. This year alone, the company will be adding 67 MW capacity to the national grid.
Currently, ANDRITZ Hydro is associated with the prestigious Upper Tamakoshi hydro project (456 MW) and the Middle Bhotekoshi project (102 MW) of Nepal Electricity Authority and many prestigious private developers. The company was also associated with the Kulekhani project, Middle Marsyangdi and Chilime projects which have been in commission for over a decade now.
In his welcome speech, Mr Josef Ullmer said "ANDRITZ HYDRO has been proud to be part of the development of a country such as Nepal with a grand legacy and will continue to remain an important part of the country's growth towards self-reliance."
With its growing commitment in Nepal, ANDRITZ also opened an office in Kathmandu in 2017 and leads a qualified team for sales, services and project Management in the country.