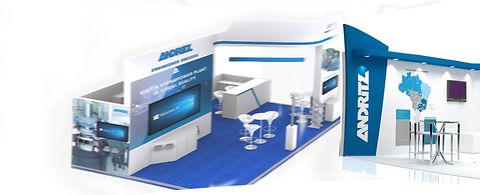 Customer Day Southeast Europe 2019
Growing perspectives for hydropower
On October 30, 2019, ANDRITZ has invited customers, partners, investors and government representatives to the Customer Day Southeast Europe 2019 in Belgrade, Serbia.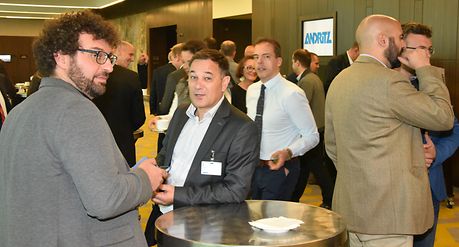 Mr. Christian Gstrein, ANDRITZ Hydro's Regional Director for South East Europe, welcomed the guests. The keynote speech was held by Mr. Aleksandar Antic, Minister for Energy of Serbia, followed by a welcome speech by the Ambassador of Austria to Serbia, Nikolaus Lutterotti and a further keynote speech by Erika Teoman-Brenner, Austrian Chamber of Commerce, Belgrade Trade Center.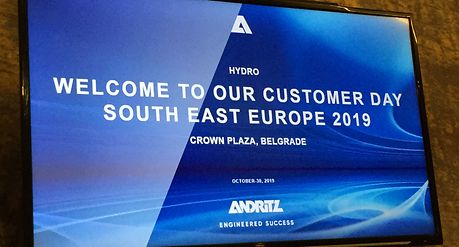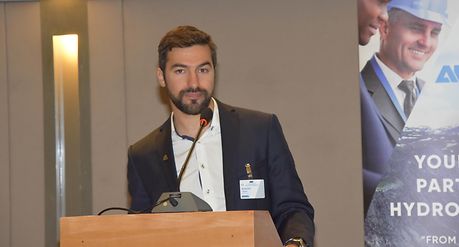 With largely undeveloped river catchments, Southeast Europe represents a significant proportion of untapped European hydropower potential. The European Union commissioned a regional hydropower masterplan for the region, aiming to define how to develop the hydropower potential in a way that balances energy generation, flood protection and ecological concerns over the years to come. These perspectives require state-of-the-art technology and solutions, ANDRTZ can provide.
ANDRITZ has been active in the Southeast European energy market for more than 90 years More than 220 units with a total capacity of 7,400 MW were delivered across the region, ample proof of the strong and long-term presence of ANDRITZ in Southeast Europe.
Here are some pictures from the event