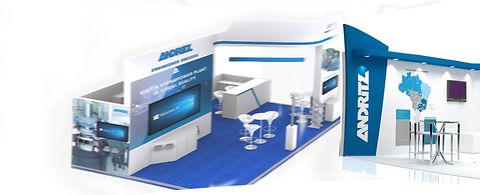 Customer Day Vietnam 2017
The event took place for the sixth time and was a great success underlining the leading position in Vietnam
With a hydropower potential of 120,000 GWh, of which less than half has been developed as of today, Vietnam is one of the most vital and prospective hydropower markets.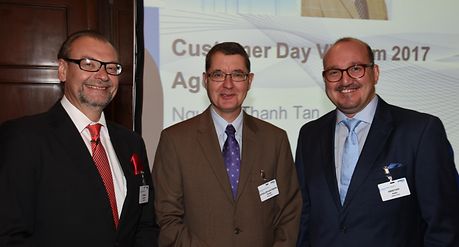 Nowadays, Vietnam has an electrification rate of 99% and is focusing on renewable energy, mainly hydropower, which contributes 33% of the total power generation. ANDRITZ HYDRO has supplied equipment and services to nearly 50 hydropower plants with a total capacity of more than 1,000 MW to the country. For many years ANDRITZ HYDRO has run a representative office in Hanoi and has established a full legal entity in 2016, offering a local contact for customers and partners in Vietnam.
For the sixth time now, ANDRITZ HYDRO has invited customers, partners, investors and governmental bodies to the Customer Day Vietnam, held in the capital Hanoi on October 5th, 2017. The day was opened with a welcome of the local ANDRITZ HYDRO Managing Director Mr. Michael Moggie, followed by a keynote speech of the Austrian Ambassador to Vietnam, H.E. Thomas Schuller-Götzburg, a customer keynote by Nguyen Khoa Hieu, Director of the Management Board of 299 Construction and Trading JSC, and a special keynote from the Vietnam Energy Authority.
Following the previous year tradition a set of presentations emphasized the comprehensive range of products and services offered by ANDRITZ HYDRO. A special highlight was the presentation for the local capabilities and services of the ANDRITZ HYDRO Vietnam set-up as well as dedicated presentations about turbines, generators, small hydro, rehabilitation, automation, pumps and financing. After a long day, the networking lunch and the new virtual reality demonstration equipment offered excellent opportunities for an intensive information exchange between all participants.
The Customer Day Vietnam was once again a great success and underlined the leading position of ANDRITZ HYDRO in the booming hydropower market of Vietnam.
Here are some pictures from the event