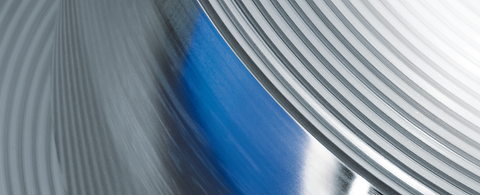 Training
ANDRITZ Metals Inc. (formerly ANDRITZ Bricmont Inc.) offers a wide array of training options to suit your needs.
We provide everything from traditional classroom training to computer-based training. Each training course can be custom-designed for your facility.

Special training classes were developed as early as 1966, when Bricmont was founded. Now ANDRITZ Metals Inc. has developed these training programs further and provides such programs as REheat FURnace OPerations (REFUROP) and TUNnel FURnace OPerations (TUNFUROP) for a generic facility or a specific facility, regardless of whether the customer is using a Bricmont steel furnace or a different brand.

The purpose of this training program is to significantly improve your furnace operations by developing in your personnel an understanding of the fundamental concepts that govern the operations of the furnace. This includes an understanding of how to make the most efficient use of the furnace system, including: combustion, heat transfer, instrumentation and controls, refractories. We always try to emphasize the importance of safety and have developed specific safety training programs that will improve the importance of safety awareness in your facility.
REFUROP and TUNFUROP are based on the premise that having a sound knowledge of the furnace system and its various, interrelated subsystems enables an operator or technician to consider all the consequences of his/her actions. The benefits of the programs include: minimized scale formation, improved productivity, better heating quality, reduced fuel consumption, and reduced emissions.

One of the benefits of an ANDRITZ Metals Inc. computer-based training solution is that the trainee can take the course/lessons anytime he or she is available. There are no scheduled class times taking people away from their day-to-day operational responsibilities. In addition, training is consistent for all participants. Each trainee receives the exact same training as those who have trained previously. Also, each trainee's progress can be tracked, thus allowing supervisors, the human resources department, or foundry managers to chart and document this progress.

The ANDRITZ Metals Inc. computer-based training solution offers a customized course, written by qualified ANDRITZ training staff and individually designed for your facilities' needs. In addition, we have many other standard courses based on industry standards and available for purchase.

For our foundry and die casting customers, we offer a unique plant audit followed by specific training on furnace tending, maintenance, operation, and safety. This training class is normally held on the shop floor, and your employees are trained how to charge, clean, and tap furnaces properly.