Modernization of an existing line, tight budget, tight schedule - no problem for our team
First coil and BL 1600 ready for operation at Outokumpu in Krefeld, Germany
The Outokumpu Group has expanded its production of ferritic stainless steels in Krefeld with the NIFO project (Nirosta Ferrite Optimization). As part of this the milestones defined in the contract were all achieved throughproject, the former WL2 (annealing and pickling line) supplied by out project execution by METALS, especially the "1 st coil" and METALS was converted to a BL 1600 pickling line.
The METALS scope of supply included the complete mechanical strip transport equipment, the modernization of some existing machines, the new pickle section, the electrical and automation equipment, as well as installation and start-up of the entire scope of supply.
A particular challenge here was integrating the existing machines into the new line concept as well as planning the new BL1600 within the confined building structure available. However, the milestones defined in the contract were all achieved throughout project execution by METALS, especially the "1st coil" and ultimately, acceptance of the complete plant by the customer. On the occasion of a small celebration for the "1st coil" on July 12, 2016, Outokumpu also emphasized the very good collaboration and efforts made by all involved in this complex task – particularly METALS. Here, on-time and on-budget performance were highlighted in particular.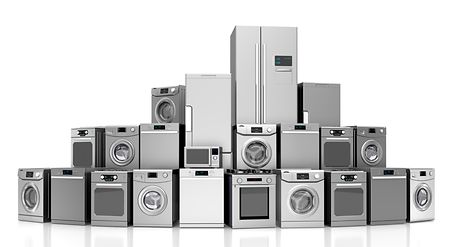 Details of the modernization project
The plant largely consists of the uncoiler group with coil threading and welding machine, the process part with mechanical pre-descaling and chemical pickling, and the recoiler group with inspection station and coil transport equipment. In the uncoiler group, the coils are fed to the uncoiler itself on a chain conveyor and threaded into the plant from there, where they are joined to the previous coil after appropriate preparation in the welding machine. Thus, continuous operation of the plant is guaranteed in the process part in combination with the subsequent loop accumulator.
In the process part itself, the strip is stretched first of all in the scale-breaker. This process step provides good strip shape and thus improves strip running. At the same time, the scale on the strip surface is broken so that the shot-blaster that follows can achieve optimum results and complete mechanical pre-descaling. This is followed by the chemical process part, with two mixed acid pickling tanks, various washing and abrasive brushing machines, and final rinsing. Any residual scaling is removed from the strip here, which is then rinsed so that it is free of all scaling and residual acid when it leaves this area. After the subsequent drying process, the strip is fed in the direction of the exit accumulator and leaves the process part here. In the final recoiler group, the individual strips are separated again with a shear, coiled onto the recoiler, and then from the BL1600 on a coil car.
After treatment in the BL1600, the coils undergo further processing in the Krefeld plant or are delivered directly to customers if required.
Final acceptance of the project was February 2, 2017.
 Technical details of the BL 1600
| | |
| --- | --- |
| Plant facts of the line | |
| Line capacity | 200,000 tons per year |
| Material | ferritic and martensitic stainless steel |
| Heat treatment process | batch-annealed |
| Strip thickness | 1.5-8 mm |
| Strip width | 900-1,530 mm |