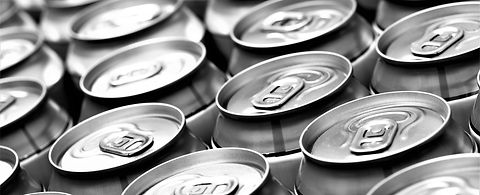 Plant modernization for ThyssenKrupp Rasselstein GmbH
After over 30 years of operation by the continuous annealing furnace, Rasselstein decided to modernize the plant, in order to furthermore guarantee reliable plant operations.
ThyssenKrupp Rasselstein GmbH is a subsidiary of ThyssenKrupp Steel Europe AG and the only manufacturer of tinplate throughout Germany. The company is one of the three largest packaging steel producers in Europe and operates three continuous annealing furnaces at its plant in Andernach, Germany. 

After over 30 years of operation, Rasselstein decided to refurbish their plant. In August 2014, ANDRITZ Metals finally won against strong competition and was awarded the contract to modernize continuous annealing furnace #4. An important factor in the award of this order was the extremely successful modernization of continuous annealing furnace #3 in 2012, with a total shutdown time of only 33 days.

In order to meet the customer's requirements, the entire automation system, the drive technology (conversion from direct to alternating current), the mechanical equipment in the entire inlet section, the inlet and outlet accumulators, as well as parts of the outlet section had to be entirely or partly renewed, and around 260 motors had to be replaced. 

Cable Clutter? A word of foreign origin for our specialists
In the plant, 4.5 km of cable trays and approximately 100 km of cable were laid, 100 linear meters of drive cubicles were installed, as well as a SIVACON S8 low-voltage distribution center, 25 linear meters of RIO cabinets, 14 operating stations, 2 control stands, over 50 local control boxes, 5 control systems, 14 strip centering devices, and 15 strip tension measuring devices.

The entire HMI and engineering system was implemented in a virtual environment. We used a SCADA (Supervisory Control and Data Acquisition) system from Siemens linked to an existing DCS (Distributed Control System) from ABB and a virtual environment from VMware.


Strip breaks at process speeds of 300 m/min now belong to the past 
Due to the new strip drive and strip tension controls, the plant can now handle strip at much higher speed, as well as strip that caused problems when running through other plants. Before modernization, drastic speed reductions, caused strip breaks at process speeds of 300 m/min, thus leading to shutdowns lasting several hours. These shortcomings were also eliminated by the modernization work performed. The biggest challenge in this rebuild project was completing disassembly, assembly and start-up, in just 52 days. 
At peak times during the rebuild work, up to 20 companies with approximately 200 machine fitters and start-up engineers were working on the site. ThyssenKrupp Rasselstein was extremely satisfied with the results of the modernization work, and after successful hand-over of the plant, the customer also emphasized the particularly good collaboration with METALS.

Back to production
Hard coils that are welded together to form an endless strip are annealed in a continuous annealing furnace. After being cleaned in an electrolytic pre-treatment stage, the strip enters the furnace, where it is heated according to an annealing curve and then cooled down again under controlled conditions. The company is back again with its production - as one of the three largest packaging steel producers
in Europe.

Plant specifications
Incoming material

Hot-rolled, low-carbon steel strip

Strip width

900–1,650 mm

SPHC, SPHD, SPHE, HSLA 330–440

Strip thickness

0.8–4.0 mm

Coil weight

35 tons max.

Coil outer diameter

900–2,100 mm

Line speed

Entry/exit section 210 m/minute max.

Process section 170 m/minute max.

Coating mass range

30–350 g/m²

Post treatment

passivation, phosphating

Scale breaker ≤ 2%

Skin pass mill 1 ≤ 3%

Skin pass mill 2 ≤ 8%

Tension leveler ≤ 2%