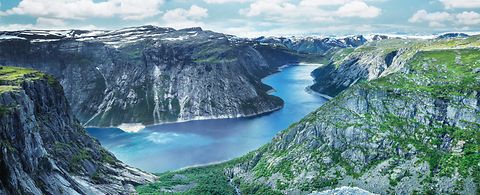 ANDRITZ HYDRO to supply propeller turbines for Lower Mattagami hydropower project, Canada
2010/07/13
International technology Group ANDRITZ has been awarded a contract by Kiewit-Alarie A Partnership to supply three propeller turbines and generators for the Lower Mattagami River Project being developed by Ontario Power Generation in Ontario, Canada.
The new units will be added to the Little Long, Harmon, and Kipling stations and will supply green energy to the Canadian grid as from June 2014. The order value is approximately 100 MEUR.

ANDRITZ HYDRO's scope of supply includes engineering, supply, and installation of three vertical propeller turbines (output 68 MW to 80 MW, diameter 6 m), three generators, as well as protection, control systems, governors, and excitation equipment.

The three hydropower stations each have a net head of approximately 30 m; although this would normally be the range for using Kaplan turbines, in this case propeller turbines deliver the most favorable solution for the customer in terms of efficiency and durability due to the increased water flow rate of almost 300 m3/s and the highly robust equipment. Since acquisition of the hydropower business of General Electric (GE) in 2008, ANDRITZ has excellent know-how on development and manufacturing of this particular type of turbine, which is used frequently in Canada.


- End -
The ANDRITZ GROUP
The ANDRITZ GROUP is a global market leader for supply of systems and services to the hydropower, pulp and paper, metals, and other specialized industries (solid/liquid separation, feed and biofuel). The Group is headquartered in Graz, Austria and has a staff of approximately 13,400 employees worldwide. ANDRITZ operates over 120 production sites, service and sales companies all around the world.

ANDRITZ HYDRO
ANDRITZ HYDRO is a world leader in the supply of turnkey plants and services for hydropower stations. In addition, rehabilitation and upgrading of existing plants are offered. Further fields of activity are development, design, and manufacture of pumps for selected applications (e.g. for water transport, in the energy sector, and in the pulp and paper industry) and of turbo generators for gas and steam power plants.