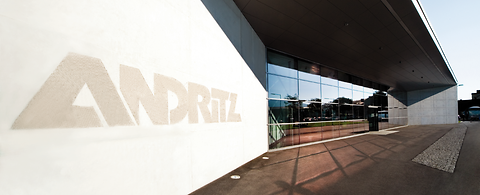 ANDRITZ to acquire Xerium Technologies, Inc.
2018/06/25
ANDRITZ AG ("ANDRITZ") headquartered in Graz, Austria, announces that it has signed a merger agreement to acquire Xerium Technologies, Inc., headquartered in Youngsville, North Carolina, USA.
ANDRITZ will acquire Xerium for $13.50 per share in cash, in a transaction valued at approximately $833 million, including net financial liabilities of approximately $590 million. Xerium's common stock is publicly traded on the New York Stock Exchange under the ticker XRM.
The agreement, which has been unanimously approved by Xerium's Board of Directors, is subject to the approval of Xerium's shareholders and the satisfaction of customary closing conditions, including applicable regulatory approvals. Shareholders representing approximately 20% of Xerium's outstanding common stock have entered into an agreement to vote in favor of the merger. Closing is expected in the second half of 2018.
Xerium is a global manufacturer and supplier of machine clothing (forming fabrics, press felts, drying fabrics) and roll covers for paper, tissue, and board machines, including maintenance and aftermarket services. With its Smart® technology, the company provides a sophisticated digital software tool to optimize pressing performance by means of sensors integrated into the roll covers.
Xerium has around 2,850 employees and operates more than 28 production facilities worldwide, including a site in Gloggnitz, Austria. In 2017, the company generated annual sales of $481 million and an EBITDA of $85 million, or $100 million adjusted for extraordinary effects.
Wolfgang Leitner, President & CEO of ANDRITZ: "With Xerium, we will be acquiring a high-tech global supplier providing essential services and wear parts to the paper industry. The acquisition fits squarely with our long-term strategy to execute complementary acquisitions and to grow our aftermarket business with its stable source of revenue and earnings."
J.P. Morgan Securities plc acted as exclusive financial advisor to ANDRITZ on the transaction and
Kilpatrick Townsend & Stockton LLP acted as legal counsel.
                                                          – End –
ANDRITZ GROUP
ANDRITZ is a globally leading supplier of plants, equipment, and services for hydropower stations, the pulp and paper industry, the metal working and steel industries, and for solid/liquid separation in the municipal and industrial segments. Other important fields of business are animal feed and biomass pelleting, as well as automation, where ANDRITZ offers a wide range of innovative products and services in the IIoT (Industrial Internet of Things) sector under the brand name of Metris. In addition, the international technology Group is active in power generation (steam boiler plants, biomass power plants, recovery boilers, and gasification plants) and environmental technology (flue gas cleaning plants) and offers equipment for the production of nonwovens, dissolving pulp, and panelboard, as well as recycling plants.
A passion for innovative technology, absolute customer focus, reliability, and integrity are the central values to which ANDRITZ commits. The listed Group is headquartered in Graz, Austria. With over 160 years of experience, 25,800 employees, and more than 250 locations in over 40 countries worldwide, ANDRITZ is a reliable and competent partner and helps its customers to achieve their corporate and sustainability goals.
ADDITIONAL INFORMATION ON THE MERGER AND WHERE TO FIND IT
This communication relates to a proposed merger transaction involving Xerium and ANDRITZ. In connection with the proposed merger, relevant materials will be filed with the U.S. Securities & Exchange Commission (SEC), including Xerium's proxy statement regarding the proposed transaction (the "Proxy Statement"). This communication does not constitute an offer to sell or the solicitation of an offer to buy any securities or a solicitation of any vote or approval, and is not a substitute for the Proxy Statement or any other document that Xerium may file with the SEC or send to its shareholders in connection with the proposed merger. SHAREHOLDERS OF XERIUM ARE URGED TO READ ALL RELEVANT DOCUMENTS FILED WITH THE SEC, INCLUDING THE PROXY STATEMENT, WHEN THEY BECOME AVAILABLE BECAUSE THEY WILL CONTAIN IMPORTANT INFORMATION ABOUT THE PROPOSED TRANSACTION. Investors and security holders will be able to obtain the documents (when available) free of charge at the SEC's web site, http://www.sec.gov, and the "Investor Relations" section of Xerium's website, www.xerium.com, and Xerium shareholders will receive information at an appropriate time on how to obtain transaction-related documents for free from Xerium. In addition, the documents (when available) may be obtained free of charge by directing a request to Investor Relations, Xerium Technologies, Inc., 14101 Capital Blvd, Youngsville, NC 27596, or by calling (919) 526-1444.
Participants in Solicitation
Xerium and its directors, executive officers and certain employees, and ANDRITZ and the members of its supervisory and executive boards, may be deemed to be participants in the solicitation of proxies from the holders of Xerium common stock in respect of the proposed transaction. Information about the directors and executive officers of Xerium is set forth in Amendment No. 1 to Xerium's Annual Report on Form 10-K for the fiscal year ended December 31, 2017, filed with the SEC on February 28, 2018, as amended by Amendment No. 1 on Form 10-K/A, filed with the SEC on April 30, 2018. Other information regarding the participants in the proxy solicitation and a description of their direct and indirect interests, by security holdings or otherwise, will be contained in the Proxy Statement and other relevant materials to be filed with the SEC in respect of the proposed transaction when they become available.