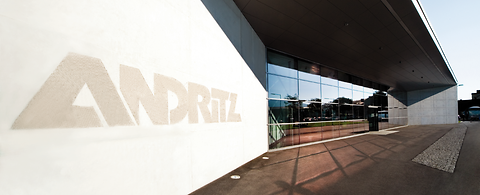 The Austrian Takeover Commission notified ANDRITZ AG on September 30, 2014 that a review procedure is being instituted pursuant to Section 33 of the Austrian Takeover Act.
2014/10/01
The object of the procedure is to review whether there was wrongfully no mandatory takeover offer submitted (Section 22 et seq. of the Austrian Takeover Act) in connection with the reorganization measures implemented by the core shareholders of ANDRITZ AG in August 2014, particularly by Custos Privatstiftung and Certus Beteiligungs-GmbH, and in connection with re-transition of a securities loan for ANDRITZ AG shares existing since 2004.
– End –
The ANDRITZ GROUP
The ANDRITZ GROUP is a globally leading supplier of plants, equipment, and services for hydropower stations, the pulp and paper industry, the metalworking and steel industries, and solid/liquid separation in the municipal and industrial sectors. The publicly listed, international technology Group is headquartered in Graz, Austria, and has a staff of around 24,100 employees. ANDRITZ operates over 250 production sites as well as service and sales companies all around the world. The ANDRITZ GROUP ranks among the global market leaders in all four of its business areas. One of the Group's overall strategic goals is to strengthen and extend this position. At the same time, the company aims to secure the continuation of profitable growth in the long-term.