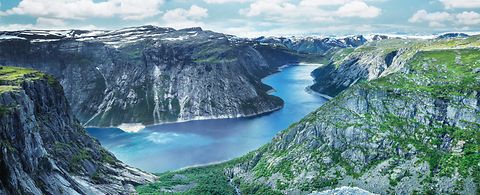 ANDRITZ receives major order for a hydropower plant in Egypt
2011/12/12
ANDRITZ HYDRO was awarded a contract from the Egyptian Ministries of Energy and Water Resources for the supply and installation of four bulb turbines, generators, and the electrical and hydromechanical equipment for the rebuild of the Assiut barrage, the oldest dam in the Egyptian section of the River Nile.
The order value amounts to approximately 107 MEUR, the contract is scheduled to be put into force during the first quarter of 2012.

The Assiut rebuild will not only considerably improve the conditions for irrigation and shipping, but also create a means of generating electricity from renewable hydropower. As of 2017, the four ANDRITZ HYDRO bulb units with a total output of 32 MW will provide approximately 75,000 households with environmentally- friendly electricity.

For decades, ANDRITZ HYDRO has been using very efficient bulb units with particularly high flow rates, especially for very low heads. For the Assiut project, Kaplan runners with only three blades will be supplied, perfectly suiting the low design head and its variation margin from 3 to 6.5 m. Despite their relatively low output, the turbines and generators, which are mainly produced in ANDRITZ HYDRO workshops in Germany and Austria, have rather impressive dimensions, for example the turbine runners will have a diameter of 5.6 m.

– End –
The ANDRITZ GROUP

The ANDRITZ GROUP is a global market leader for supply of systems and services to the hydropower, pulp and paper, metals, and other specialized industries (solid/liquid separation, feed and biofuel). The Group is headquartered in Graz, Austria, and has a staff of approximately 13,400 employees worldwide. ANDRITZ operates over 120 production sites, service and sales companies all around the world.

ANDRITZ HYDRO
ANDRITZ HYDRO is a global supplier of electromechanical equipment and services for hydropower plants. With over 170 years of experience and more than 30,000 turbines installed totaling approximately 400,000 MW output, ANDRITZ HYDRO is a leader in the world market for hydraulic power generation, offering the complete product portfolio including turbines, generators, and additional equipment of all types and sizes: 'From water to wire' for small hydro applications up to more than 800 MW output. Additionally, ANDRITZ HYDRO holds a top position in the growing power plant service, refurbishment, and upgrade market. Further fields of activity are development, design, and manufacture of pumps for selected applications (e.g. for water transport, in the energy sector, in the pulp and paper industry) and of turbo generators for gas and steam power plants.